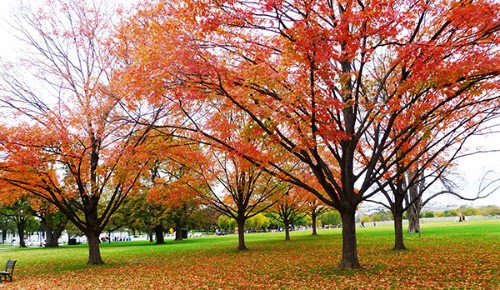 03 Nov

October 2017

Fall in Washington DCphoto: Karen Lustgarten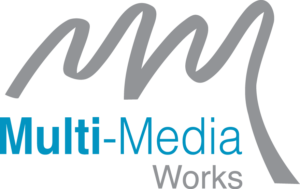 video  pr  print  social
Video Stat:
Nonprofits take note: Marketers who use video grow revenue 49% faster than non-video users. (Source: VidYard)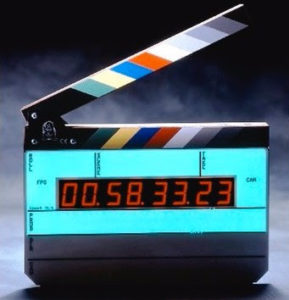 Video Tip: DOs & DON'Ts
Mistake: STILTED SPEAKER
Saturday, 9/9/17: Yesterday, when Irma was predicted to hit the east coast of Florida as a cat 4, I stopped at Costco for some last-minute items. Life was put into perspective there. I'm focused on survival shopping and passed products that seem ridiculous at times of an impending natural disaster. Do I need "hair, skin and nail gummies" or an ice cooler (sold out)? How about "Abcuts advanced belly fat formula" or just plain bottled water? A six-piece stainless steel barware set, or a set of liquid protein drinks that don't need refrigeration?
The work developing business relationships this year could be on a long hold, washed away by a day of wind and rain. Restoring infrastructure will be the priority, and in too many cases rebuilding homes and businesses. Global warning.
This morning Irma's path jogged over to the west coast, reducing the impact here on the Atlantic side. Those 'canes are so fickle! A low beach chair at Costco caught my eye with its one-word message on how to deal with Irma: "Relax."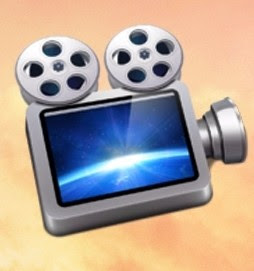 Our Mission:
To discover, define and present remarkable you
(Yes you are!) in video, PR, print and social media.
(We have won awards in all four media categories.)
News
New Video Channel!
DOING GOOD WORKS

CHANNEL
by Multi-Media Works
Hundreds of thousands of nonprofit organizations are meeting essential needs to improve the quality of life. As their stories unfold, their efforts and accomplishments become heroic and inspiring.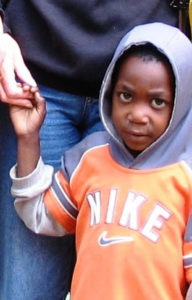 The DOING GOOD WORKS YouTube Channel by Multi-Media Works is devoted to producing and featuring these compelling stories—from commercials to short segments to educational mini-documentaries. We have won multiple Palm and Telly Awards for videos about nonprofits over the years.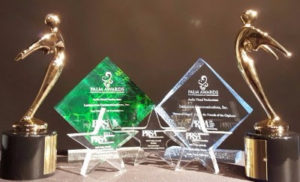 Our mission for the new DOING GOOD WORKS channel is to make viewers care about you through the power of video storytelling!
We aim to raise awareness about worthy nonprofits and their sponsors.
Good videos drive giving! They are an essential fundraising and awareness-raising tool. Multi-Media Works produces and posts 19 types of DOING GOOD WORKS videos to suit the budgets and needs of nonprofit organizations.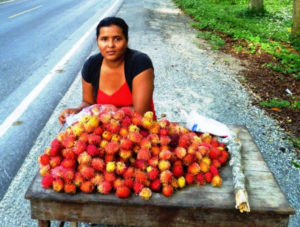 Visit our new "For Nonprofits" Website video page for details.
---
A New Title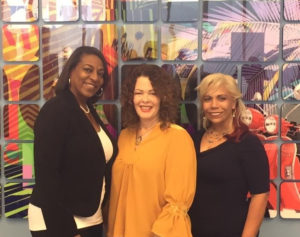 Diane Singh (center) with Cristina Agnone (R) of Pompano Chamber and Sharnell Jackson of Pompano Cultural Arts Ctre.
Team member Diane Singh has the new title of Nonprofit Video Manager for Multi-Media Works. With her background in nonprofit consulting, Diane understands the need for continuous good storytelling videos as essential fundraising and recruitment tools in an organization's media mix. We produce professional, affordable videos. Let's discuss pricing options and a strategy for adding types of videos to your media/marketing budget in the upcoming year.

Trustee Member
Boca Chamber Scene
Video is a captivating way to learn about new Chamber members and their businesses up close and personal. If you were there, you may see yourself here!
Brass Tap Boca
"Thank you, Karen!"
— Bryan Taylor, Owner
Our Team On The Scene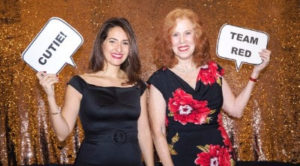 Karen and Alicia Menda, Multi-Media Works' Website Consultant, hit the Boca Chamber scene for a fun, festive Wine & All That Jazz cocktail happening with dance bands and more than 100 wines and food stations to raise funds for the Chamber's Golden Bell Education Foundation.
Coming Up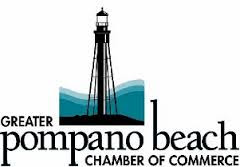 Trustee Member

Multi-Media Works will be producing a video for the Pompano Beach/Margate Chamber of Commerce's Fine Food & Wine Celebration presented by Pompano! Magazine on October 24 at the Cultural Arts Center. A donation of $3 per ticket goes to the nonprofit Pompano Beach Arts Foundation. Be there and see yourself in the next video!

 WE TELL YOUR BRAND STORIES
IN THE MEDIA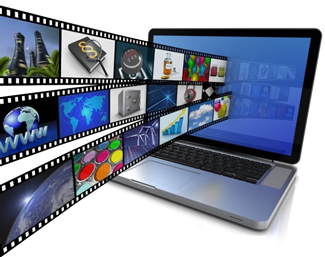 We are a multiple award-winning company that exposes you in the media. We only expose your remarkable parts! Think of us as your brand storyteller for what makes you and your business or nonprofit special. If you want your remarkable parts exposed across the media, call and tell us everything! We are your one-stop media shop.
text/call to schedule a free consultation:
202-277-2522
Warm regards from the Multi-Media Works Team,

Diane, Karen, Alicia, Wendy
Copyright © 2017 Multi Media Works, All rights reserved.