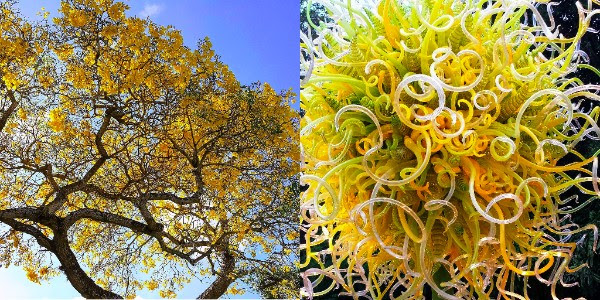 09 Jun

May 2017

"Nature's acacia tree" and "Chihuly's glass sculpture"
Photos: Karen Lustgarten
video  pr  print  social
Video Stat:
46% say they'd be more likely to seek out information about a product or service after seeing it in an online video. (Source: Eloqua)  

Video Tip:
DOs & DON'Ts
Mistake:No Eye Contact
Have you ever seen an interview where the speaker is looking too far off camera, either in profile or three-quarter view? This set-up style is a big mistake because viewers feel left out of the conversation on screen so are less engaged. When less engaged, they click away.
Our Mission:
To discover, define and present remarkable you
(Yes you are!) in video, PR, print, social
News
Welcome New Team Members!
A warm welcome to Diane Singh and Laura Borgert, two pros who joined our Multi-Media Works team this month! With decades of experience in sales, marketing and community outreach, they will head up Video Marketing.
Diane will focus on video marketing for nonprofit organizations. As the former executive director and communications director of Florida Nonprofits (formerly FANO), she understands how a compelling storytelling video becomes a powerful strategic marketing tool for advocacy, raising awareness, fundraising and outreach.
Laura was at Office Depot headquarters for 25 years as a products buyer and e-commerce marketer: mobile, online and print marketing. Her focus will be video marketing for small and large companies. She will help build your customer base by humanizing your company with persuasive, quality videos that tell your distinct brand stories.

Trustee Member
On The Scene
Video is a captivating way to learn about new Chamber members and their businesses up close and personal. Check out our recent "Business Grand Openings/Ribbon Cuttings Videos" we produced for Healing Moments and The Salt Suite. If you were there you might see yourself here!
Healing Moments
"Thank you so much for this! I LOVE the video.!"
–Tracy McDonough, Owner
The Salt Suite
"Thank you so much Karen! I really appreciate it!!!"
–Amanda Bowie, Owner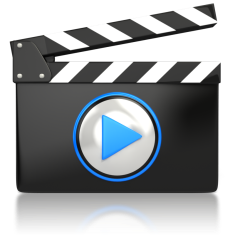 WE TELL YOUR BRAND STORIES
IN THE MEDIA
People are watching more than reading! Do you have a professionally produced video people are watching about remarkable you/your brand posted on your Website and across social media?
We produce professional videos to suit your budget.  By partnering with the Boca Raton Chamber of Commerce, we also offer professional videos at special rates for Chamber members.
text/call to schedule a free consultation:
202-277-2522
We love discovering, defining and presenting
remarkable you! (Yes you are!)
in the media.
Let's tell your inspiring brand story!
Warm regards,
Karen
In next issue: Grand Opening video for Planet Ballroom
gif: Karen Lustgarten
Copyright © 2017 Multi Media Works, All rights reserved.