01 Aug

July 2017

photo: Delray Beach by Karen Lustgarten
video  pr  print  social
Video Stat:
Video is a popular content marketing tactic: 70% of B2B marketers use some form of online video with their overall strategies. (Source: Eloqua)

Video Tip:
DOs & DON'Ts
Mistake: TALKING HEAD VIDEOS
When you watch a video online, do you want to see a talking head on camera telling you something for the entire video? Research over the years shows that viewers click away from talking heads, often after the first 15 seconds. The exception is a talking head saying something startling, or a personality telling a great story or giving compelling info. If your video subject doesn't fill that criteria, viewers might bail from boredom.
Our Mission:
To discover, define and present remarkable you
(Yes you are!) in video, PR, print, social
We have won awards in all four media categories.
News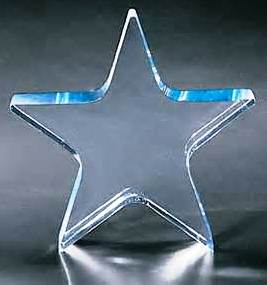 Multi-Media Works is a Video Award Finalist!
The Public Relations Society of America (PRSA) Palm Beach Chapter has voted Multi-Media Works a finalist to receive a Palm Award for outstanding video production; the series we produce for the Boca Raton Chamber of Commerce entitled "Business Grand Openings/Ribbon Cuttings." Judging criteria includes research, originality of approach, execution, meeting objectives and results as a successful PR product for a client. Winners will be announced at the awards ceremony and luncheon on August 27.
Shane Le Mar, Diane Singh, Karen Lustgarten, Tim Hogans, Cristina Agnone at the
Pompano Chamber's Annual Breakfast
Multi-Media Works Partners with Pompano Chamber
We are delighted to join in partnership with the Pompano/Margate Chamber of Commerce as new Trustee members this month! Multi-Media Works will be producing some grand opening/ribbon cutting videos and providing video consulting services to new chamber members. Our team is looking forward to developing longtime business relationships through the Chamber and working closely with the terrific staff and Board!

Trustee Member
On The Scene
Video is a captivating way to learn about new Chamber members and their businesses up close and personal. Check out a couple of ribbon cuttings videos we produced this month for the Boca Raton Chamber of Commerce: Dr. Mitch Total Health and Harvest Seasonal Grill.
Dr. Mitch Total Health
"Looks great, great job, thanks a lot."
–Marina Suarez, Dr. Mitch Total Health
Harvest Seasonal Grille & Wine Bar
"Very nice Karen! Thank you so much!""
–Reba Larne, Marketing & Events Manager
WE TELL YOUR BRAND
STORIES
IN THE MEDIA
video, pr, print and social

We are a multiple award-winning company that exposes you in the media. We only expose your remarkable parts! Think of us as your brand storyteller for what makes you and your business/nonprofit special. If you want your remarkable parts exposed across the media, call and tell us everything! We are your one-stop media shop.
People are watching more than reading. Do you have a professionally produced video people are watching about remarkable you/your brand posted on your Website and across social media?
We produce professional videos to suit your budget! By partnering with local Chambers of Commerce, we also offer professional videos at special rates for Chamber members.
text/call to schedule a free consultation:
202-277-2522
Warm regards from the Multi-Media Works Team,
Diane, Laura, Karen, Alicia, Wendy
Copyright © 2017 Multi Media Works, All rights reserved.