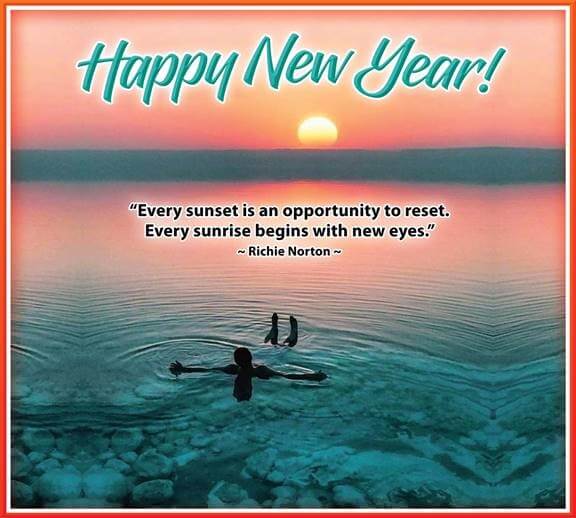 27 Jan

January Newsletter 2021

"The future ain't what it used to be."—Yogi Berra
Who Would Have Predicted These 3 Trends?
A new lexicon in 2020
"You're on mute" was the most frequently uttered phrase in corporate America–said on 1,000 percent more calls between executives and investors in 2020 compared with 2019. Uses of the word "humbled" rose 200 percent. The phrase "new normal" appeared nearly 3,000 times.  (Source:  New York Times journalists analyzing 20,000 business presentations)Note:  no stats for "PPE" and "social distance."
Making yourself (waist up) and your "Zoom space" camera-ready
Working from Bed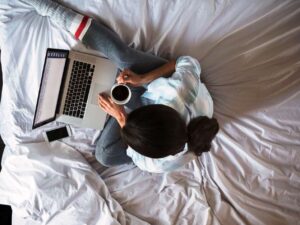 Against the recommendation of sleep experts about no devices in the bedroom, during this pandemic millions of Americans are drafting legal documents, holding client calls and coding from under the covers
THE NEXT NORMAL: 2021 Video Predictions
Everything we do will revolve around building and enhancing our experiences, not just to gain the sale the first time.
The pandemic has been…isolating.  So business getting ahead in 2021 will evolve by creating a sense of belonging.  Video is the one powerful tool that can build a relationship quickly with your customers, community and prospects to nurture belonging.
Telling authentic stories via video will be the next normal trend
Authentic stories give access to your brand, create brand awareness and highlights your brand personality.  Brand Awareness means creating videos that show who you are, your core culture and what you offer.  Use stories to show up consistently with clarity and conviction in your messages.
Access to your brand with video means creating a video (s) that explains how your company works.   It can be a produced company "video business card" like this one about how our company works:
Crafting a video strategy around what people like to buy from you.
This involves creating an authentic mobile video series demonstrating each product/service.  It doesn't need to be complicated, like this one we recorded in one take as part of a series with a vacuum and sewing store owner featuring his extensive inventory.
Creating videos for e-commerce that bring products to life vs. a photo.
Let's explore your best authentic stories and products to create a sense of belonging with video for your prospects and customers.
Contact Diane Singh, Marketing Manager, to bring you into 2021's next normal.  diane@multimw.com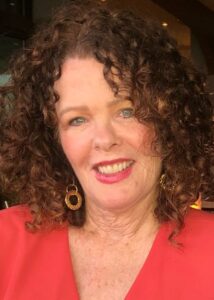 Adding video landing pages that build the tone and vibe you want and reduce heavy text on a page. People like watching an engaging videos more than reading.  Engaging is the key.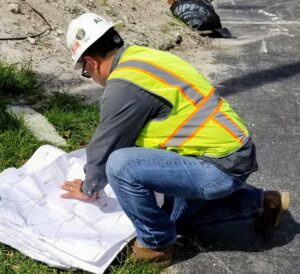 Example: a video landing page  for the construction industry
Using video stories to build trust, transparency and community will be the next normal. Brands will need to focus on using stories in social media to reach three core areas:
Consideration: using stories from your current customers and the support of the community you've built. In story videos, letting your audience speak on your behalf will trend.
Using a video in emails to personalize your approach in the inbox, to build relationships faster and to help clarify your messages.
Using video/Gifs that help you stand out in personalized social replies
In 2021, video will be included in content marketing strategies. More videos will be added to LinkedIn profiles as well as shared in the newsfeed. But there are some limits: keep video uploads under 10 minutes and add captions to them.
In other words, the next normal for video will be about stories to post that enhance the authenticity, transparency and inclusive feeling of your business and you.
Yes, you have great business stories to tell.  And we love telling and sharing them with video/mini-movies.  Let's create the next normal in video together. Contact Diane to plan and begin:   diane@multimw.com
Happy 2021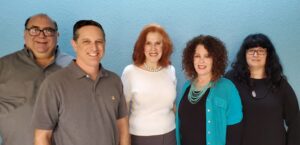 Sandy, Matt, Karen, Diane, Wendy
Trustee Member of: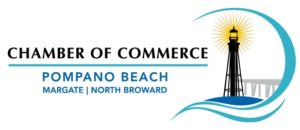 "Each friend represents a world in us, a world possibly not born until they arrive, and it is only by this meeting that a new world is born."
-Anais Nin
Copyright © 2021 Multi Media Works. All rights reserved.
Broward County: 2200 E. Atlantic Blvd., Pompano Beach, FL 33062
Palm Beach County: 1850 Homewood Blvd. 408, Delray Beach, FL 33445
Want to change how you receive these emails?
You can update your preferences or unsubscribe from this list