07 Jun

APRIL ISSUE 2021
CONSTRUCTION VIDEO NEWS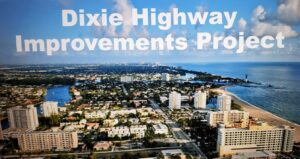 Multi-Media Works starts production this month on a storytelling video about Phase One construction of transformative improvements along the first of six miles on Dixie Highway in Pompano Beach, FL.
Improvements include resurfacing, infrastructure, beautification elements and accommodations for parking, bike riding and pedestrian safety.
QUANTITY VS. QUALITY VIEWS
When assessing video stats, particularly on social media, it's important to note that not all video views are necessarily quality views. A study by Locowise found that 78.2% of all Facebook video views were from autoplays (automatically initiated from passive newsfeed scrolling). This is indicative that not all views are created equal.
For quality views– not autoplays–brands must strive to create truly compelling video content that hooks the viewer at the open, within the first few seconds. Furthermore, studies have shown that if the video story is not compelling, there's a sharp drop-off in video engagement after the open.
As we move forward into 2021, there's no doubt that video will remain an essential tool in the digital marketing toolbox because consumers are demanding more video content delivered in more engaging, interactive formats.
For example, among Millennials and Gen Z, research shows that 25% look for stories of the products and services they're interested in buying, and that percentage increases in the older viewers. In other words, a brief well-told story video about why you started your business serves as an authentic, compelling marketing tool.
Here's one example we produced:
Ready to move forward with your marketing video story?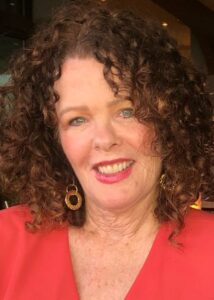 Contact Diane Singh, Marketing Manager, to discuss ideas for your business:
diane@multimw.com
or call 954-776-3404
"The percentage of workers permanently working from home is expected to double in 2021.  The productivity metric is proving that remote work is working."
INDUSTRIES ARE PIVOTING TO VIDEO
(source:  Enterprise Technology Research)
Because of Covid restrictions, some businesses cannot work in person or bring groups to their locations. Instead, they are taking their products and services to customers and prospects via video, a powerful marketing tool that drives sales. Here's how some industries are pivoting to video.
Music: Concerts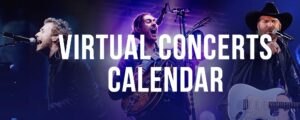 Remember dancing up a sweat in a tightly packed auditorium while your favorite band blasted songs from the stage? These live concerts may have stopped since the lockdown but live streaming concerts have emerged as a revenue pivot. Instead of thousands of packed people in a venue, concerts are offered with a small, socially distanced attendance along with streaming. Tickets for the streaming version can be purchased online, which enables a greater audience to experience virtually the artists, production.
Real Estate: Open Houses
Open houses are not always possible now. So real estate agents have pivoted to showing video tours of properties, proving that buyers don't need to visit a house to buy it. It's a win-win. buyers can 'tour' a property from watching videos, while real estate agents can leverage their time better because hundreds of people can watch their video tours in a much shorter time than it takes to do a physical tour for hundreds of prospects. Here's an example of an affordable, short mobile video tour our team produced of a house for sale.
Food: Buffets
U.S. buffets piled on some $5 billion in 2019 (source: The NPD Group). But quarantines and lockdowns have left the food service industry cold, and buffet-style dining off the table as the FDA recommended "discontinuing self-service buffets and salad bars" until we're safe from the spread of the virus.
One video pivot to stimulate take-out orders is creating and posting a cooking video series from the restaurant featuring a special of the day. Viewing cooking videos elicits a salivation response that leads to placing a take-out order.
Conventions: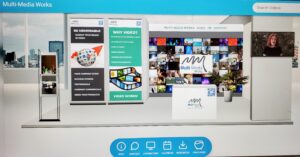 In-person conferences and conventions are not possible during a pandemic, and desktop cloud ware has made the digital experience cheaper, easier and potentially the wave of the future.
Pivoting to virtual meetings, trade shows, and conferences has been successfully hosted and completed online. This will reduce the willingness and need for companies to send staff across the country or overseas and potentially into harm's way.
Last month, the first virtual Florida International Trade Exhibit was successfully hosted by Enterprise Florida. We were one of 168 exhibitors, where visitors spent 473 hours, 2 minutes, and 20 seconds watching booth videos. More trade show exhibitors will include video in their virtual booths next time as 89% of attendees said they would attend virtually again.
Exercise: Gyms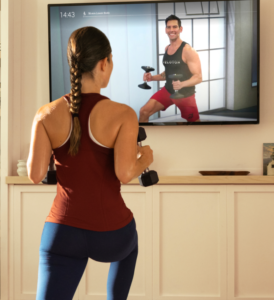 Even as some communities reopen gyms, many people are opting to be safe by maintaining training routines adapted at home or outdoors.  It's cheaper, more efficient and can flexibly fit into the remote workday. 

Meanwhile, gyms can appeal to former and prospective clients by making their personal trainers stars in a video training series. As viewers work out remotely with a gym's trainer (shown at the clean and socially distanced facility), their comfort level for in-person work outs increases.
READY TO PIVOT TO VIDEO? NEED IDEAS ON HOW TO DO IT?
Contact Diane Singh, Marketing Manager, to discuss ways your company can connect with  video in new ways:  diane@multimw.com or 954-776-3404
HAPPY SPRING!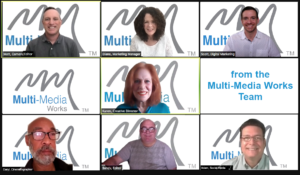 Trustee Member of: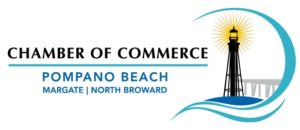 "Each friend represents a world in us, a world possibly not born until they arrive, and it is only by this meeting that a new world is born."
-Anais Nin
Copyright © 2021 Multi Media Works. All rights reserved.
Broward County: 2200 E. Atlantic Blvd., Pompano Beach, FL 33062
Palm Beach County: 1850 Homewood Blvd. 408, Delray Beach, FL 33445
Want to change how you receive these emails?
You can update your preferences or unsubscribe from this list