18 Apr

April 2017
making media work for you
Video Stat:
59% of senior executives prefer video over text.
(Source: Brainshark)  

Video Tip:
Brand Your Business with Video
Images have surpassed text as a branding device.
Written and produced well, video is a compelling, emotional, educational and entertaining PR tool that can create the image and brand you desire for your business. But without proper planning, video becomes an expensive haphazard array of media on your Website or channel. Harness the videobranding opportunity by developing an overall cohesive video strategy and style for your company or nonprofit organization.
Our Mission:
to discover, define and present remarkable you
(Yes you are!) in video, PR, print, social
News
A warm welcome to our new clients
Floridian Community-Bank and Penn Mutual Florida Atlantic Agency!
We are producing "giving back" event videos for Floridian Community Bank, a truly community-involved bank! For Penn Mutual, we are producing community event videos and other video projects with photography as needed.  Meet both wonderful clients:
Floridian Community Bank
"WOW! It's beautiful and truly captures the essence of the event!."
–Christine Simpson, Sr. VP, Branch Administration
Penn Mutual
"…Karen was able to absolutely encapsulate what we had envisioned."
   –Amber Dines, Business Development Mgr., Penn Mutual Life Insurance Company
Karen is the April speaker for the Successful Women in Business (SWIB) luncheon hosted by the Boca Raton Chamber of Commerce. Presentation will be about her entrepreneurial journey: How Going with Your Gut Can be a Winning Business Strategy.   more
Trustee Member and Partner
On The Scene
Video is a captivating way to learn about new Chamber members and their businesses up close and personal.  Check out a recent grand opening ribbon cutting video we produced for Junior's Restaurant.
Junior's Restaurant ribbon cutting
"Well done! Made me hungry!"
–Judy Rosen, caterer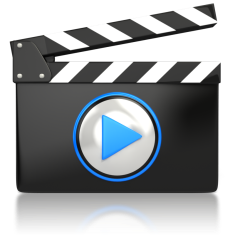 WE TELL YOUR BRAND STORIES
IN THE MEDIA
People are watching!  Do you have a professionally produced video people are watching about remarkable you on your Website and across social media?
We produce professional videos to suit your budget.  By partnering with the Boca Raton Chamber of Commerce, we also offer professional videos at special rates for Chamber members.
We love discovering, defining and presenting
remarkable you (Yes you are!)
in the media.
Wishing you a happy holiday,
Karen
Savor the Avenue Delray Beach, FL
Photo: Karen Lustgarten
info@multimw.com multi-mediaworks.com