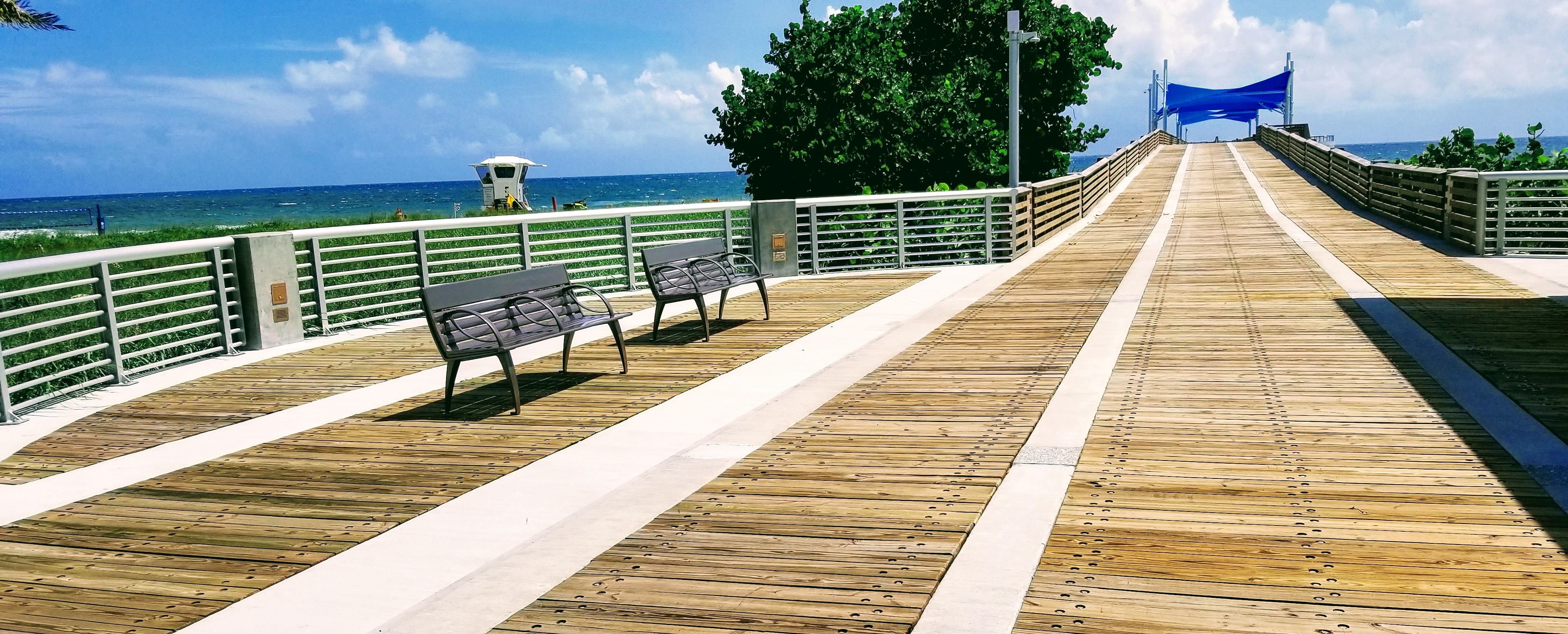 30 Sep

September 2019
ONE-MINUTE PROMO VIDEOS
Promoting an upcoming event? Check out this fun promo video we produced for an ad hoc band formed to raise funds for the Boca Chamber's Golden Bell Education Foundation.
WONDERFUL!!!
—Mark Toor, band member/Pres. of Computer Care
Boca Chamber Festival Days (BCFD)
See the highlights recap video we produced of the popular, annual BCFD. If you missed this year's terrific all-August series of happenings, the mobile video will move you to sponsor or attend next year.
LOVE IT! Thank you so much!!!
–Alison Miuccio, Boca Raton Chamber of Commerce
N.O.W. /Palm Beach Chapter: Special Event Highlights Video
99th Anniversary of 19th Amendment
It was a standing room only crowd celebrating and advocating for women's equality. We captured the highlights in this mobile video of the National Organization for Women/Palm Beach Chapter's celebration. Like being there, along with an album of photos we produced about the occasion. N.O,W. is planning a grand centennial celebration for next year.
Looks great, thanks so much.
—Sheila Jaffe, N.O.W., Palm Beach County

HURRICANE PREP TIPS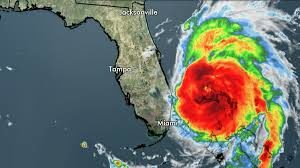 It was pure luck that Floridians dodged Dorian this month. But that didn't alleviate the prep anxiety that accompanies anticipating a wallop. And you know Dorian will not be the last hurricane heading here; September and October are the heavy hurricane months. So we prepared a checklist of hurricane prep tips, some of which you may have overlooked. For residents in the Plywood State, a comprehensive checklist helps to mitigate the planning anxiety. Some items on this list you may not have thought to do:
Set the freezer and fridge colder so food lasts longer when electricity goes out.
Set the A/C colder so you are comfortable longer when electricity goes out.
Fill the bathtub with water to flush the toilet when power goes out
Empty the ice cube bin so cubes won't melt all over the kitchen floor.
Conduct a dress rehearsal with storm shutters well in advance. They should close and lock easily.
Get a NOAA battery radio/flashlight (and extra batteries) so you can hear minute- by-minute updates and the local TV news station updates.
Get battery personal fans and neck lights (and extra batteries) for when power is out.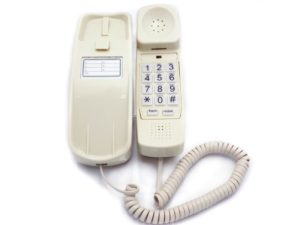 If you have a land line, get a princess phone (Google it) to plug into the phone jack. When you lose power, it's the only way to make and receive calls all during and after a hurricane.

There's more, of course. For the comprehensive list, email info@multimw.com with "hurricane prep tips" on the subject line and we will gladly send it to you. Then please let us know if we missed something.
UPCOMING: Video on the Seminole Hard Rock
Live roof
We produce all types of videos to showcase REMARKABLE PROJECTS and REMARKABLE YOU (Yes you are!). ?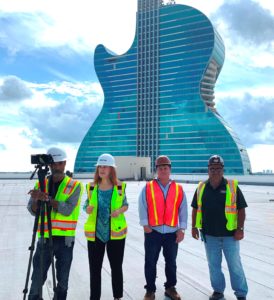 Karen and crew on a video assignment for Soprema atop the Seminole Hard Rock Live roof with the world's first guitar-shaped hotel in the background (opening Oct. 24 in Hollywood, FL).

Consider an event video with an album of photography for your grand opening, special event or a construction project.
We write and produce all types of story-telling videos to showcase remarkable projects, products, programs and remarkable you (Yes you are!). Photos included!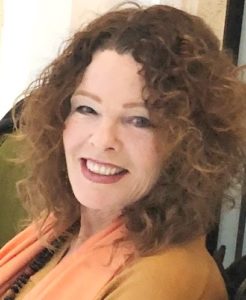 Contact Diane Singh, Marketing Manager:
diane@multimw.com for questions and scheduling of your video.
ON THE SCENE
BIG BAD BBQ BENEFITING SPECIAL OLYMPICS FLORIDA
In its 6th year, the Big Bad BBQ benefit for Special Olympics Florida has grown from a couple of hundred to 700 last year, to 1200 supporters this year. Held for the first time at Riverwalk Esplanade in Fort Lauderdale this month, the event attracted 75 sponsors and 212 volunteers. Organized by Debbie and Craig Danto of Danto Builders and their team, a lot of love and funds were raised for Special Olympians. The couple have seen first-hand the good work the organization has done for a member of their own family and have made it a tradition to give back as a company that cares. Album of photos
Public Relations Society of America (PRSA) Palm Beach Chapter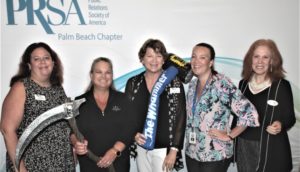 Ten Ways to Get Sued, Lose Clients and Disgrace Yourself
was an original, entertaining program on ethics and law for communicators presented by Karen Galanaugh, APR, MSM at the PRSA Palm Beach Chapter luncheon.
(L-R): members Kristine Gobbo, APR, Rebecca Seelig, APR, Karen Galanaugh, APR, Amy Murphy, APR and Karen Lustgarten
Donate to the Bahamas
Bahamas Strong nonprofit: https://bahamasstrong.org/ 
See wish list and collection sites on the Website
(Locations heading)
Cities throughout South Florida accept donations for those affected by Hurricane Dorian
City Fire Stations are recommending dropping off:
Canned Foods & Can Openers
Mosquito Repellent
Sunscreen
Diapers & Baby Wipes
Baby Formula & Baby Food
First Aid Items
Hygiene Items (Toothbrush, Toothpaste, Soap)
Batteries
Flashlights
Cleaning Supplies
Tents, Cots, Tarps
The Boca Raton Firefighter & Paramedic Benevolent Fund is partnering with Piper's Angels, a foundation with NEMA in the Bahamas to assist in delivering and distribution of the needed items. Their goal is to focus on specific areas with established contacts n the cities of West End and Freeport.
Your next video project starts here
with the Multi-Media Works Team

Trustee Member of: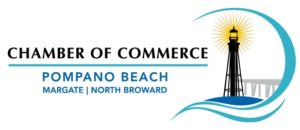 "Believe you can and you're halfway there."
–Theodore Roosevelt
Copyright © 2019 Multi Media Works. All rights reserved.
Broward County: 2200 E. Atlantic Blvd., Pompano Beach, FL 33062
Palm Beach County: 1850 Homewood Blvd. 408, Delray Beach, FL 33445
Want to change how you receive these emails?
You can update your preferences or unsubscribe from this list