29 Oct

October Newsletter 2020
MATCHMAKING BEYOND DATING
We wrote and produced a series of four videos for David Schloss, owner of HomeWell of South Palm Beach County care services.  This month we share two videos about his exceptional services:  caregiving matchmaking and the screening process.  
To ensure happy clients, David devised a caregiving matchmaking system to pair his clients with his staff of compatible caregivers in interests and personality. His goal:  clients smile when their caregivers arrive and the smile is mutual for caregivers.  Not unlike dating services, see how it works:   
In this second video, take a look at the essence of the compassionate caregiving process David uses from the first consultation, which is free, to designing custom care programs for each client.  
DOES YOUR COMPANY PROVIDE EXCEPTIONAL SERVICES… 
BUT COVID CAUSED A DROP IN BUSINESS?
We Can Help.  
If you want to bring in new business, people need to know you exist.
Invest in your brand with videos customized for you. 
Remember, people buy your stories before they buy your stuff. We craft and produce quality, affordable video brand stories that target the audience you want to attract to make the sale. 
Now is your time to prove your brand and invest in it with video.   Why? Because more people are watching videos from home than ever before: 84% of all Internet traffic is video.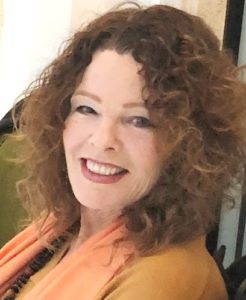 How to start? 
Contact Diane Singh, Marketing Manager, and brainstorm some video ideas.  diane@multimw.com
Let us showcase remarkable you (Yes you are) in mini-movies and broadcast them on YouTube, Facebook, LinkedIn, Instagram and boost your online presence in Google searches. 
Multi-Media Works, Inc. is certified as a Small Business Enterprise (SBE) and a County Business Enterprise (CBE) in Broward County.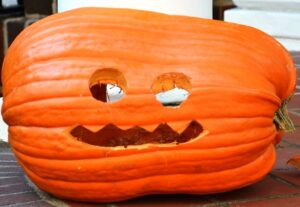 DIGITAL MARKETING WITH VIDEO:  STATS AND FACTS
Guest contributor is Scott Eagle of High Level Studios, our digital marketing partner.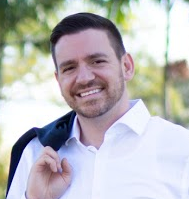 Scott is author of The SEO Handbook and a digital marketing guru for the past two decades.  
Here are 6 of his impressive researched stats that support why savvy companies add video to their digital marketing strategies: 
    1. Video gives Personalityto Your Brand: Yes you need personality to make a memorable impression.
    2. Video Increases Brand Awareness:  43% of people said that branded video content was most memorable to them.(HubSpot)
    3. Video Marketing Helps You Boost Engagement:   
         • Videos get more engagement with your audience than any other type of post.• Videos on Facebook get 135% more organic reach than posts with pictures.
    4. Video Boosts Conversions and Sales:  video marketers get 66% more qualified leads per year. 
(Aberdeen Group study)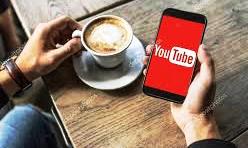 5. Video Appeals to Mobile Users
More than half of all views come from mobile devices. (YouTube)

90% of consumers watch video content on their mobile devices. (Wyzowl study)
    6. Google Loves Video
Using the video description, title, and tags, you can help optimize your video for SEO. This helps it rank higher both in YouTube search results and in Google searches.

If you embed videos into your website, this will also help your SEO because you're easier found. You're 53x more likely to appear on the first page of the SERP with a video embedded than without. (Moovly)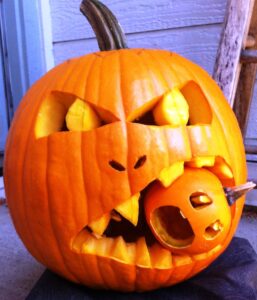 COVID CHANGED THE FUTURE OF WORK
In The Modern Office, PopSci gives readers a glimpse into the workplace of the future, from seismic COVID-era shifts in our built environment to the long-awaited demise of the 9-to-5. The ongoing COVID-19 pandemic immediately altered when, where and how we work. Read about it here.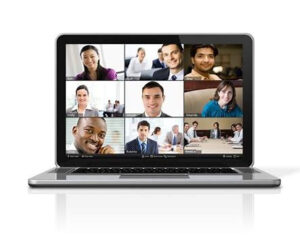 Survey:  Most employees are happy never to return to the office
Remote workers are happy at home according to a GetApp survey. But many still feel pressured to work longer hours over management fears of lost productivity. Here's how organizations can change to suit the new normal. Read it here.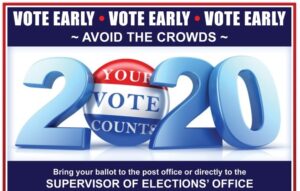 from the Multi-Media Works Team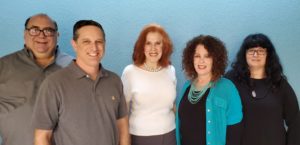 Sandy, Matt, Karen, Diane, Wendy
"Believe you can and you're halfway there."
–Theodore Roosevelt
Copyright © 2019 Multi Media Works. All rights reserved.
Broward County: 2200 E. Atlantic Blvd., Pompano Beach, FL 33062
Palm Beach County: 1850 Homewood Blvd. 408, Delray Beach, FL 33445
Want to change how you receive these emails?
You can update your preferences or unsubscribe from this list
Trustee Member of: