27 Jun

May Newsletter
VIDEO STAT:
Adding video to your e-mails generates a 200-300% increase in click-through rates. (Source: Charity Dynamics) 

VIDEO TIP: 
To realize the impact of video, you have to be using it as an ongoing means of communications, not a one-off project that carries all your hopes and dreams. An ongoing investment in video starts with strategy.
Before we create a video strategy, we answer questions like:  What has worked for you and why?  What visual assets and resources do you already have?  What stories do you have to tell that that will engage your target audiences?  We create video strategy based on your answers to these and several other questions and based on your video marketing budget.
Your Event Highlights Video is
Your Digital Marketing Tool!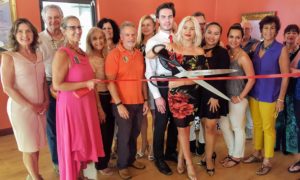 Grand Opening Events 

 Real Estate Open Houses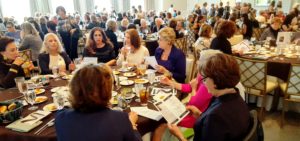 Fundraising Luncheons and Dinners
photos: Karen Lustgarten 
A professional event highlights videos is an excellent online marketing tool for your business or nonprofit because it is engaging, much more so than text and images.  Edited well, a brief highlights video gives viewers the virtual experience of being there and seeing what they missed.
Event videos also humanize your business or nonprofit organization; we meet personable you and get a glimpse into what makes your entity special.
Example: a montage highlights video of luncheon presentations. We produced this video for the Gold Coast Tiger's Bay Club, used to market the organization online.
LET US PRODUCE AN AFFORDABLE MARKETING VIDEO FOR YOUR
NEXT EVENT AND PHOTOGRAPH IT, TOO!
NEWS
Broward & Beyond Business Conference
Kudos to the Broward County Office of Economic and Small Business Development for producing a successful day-long business conference about opportunities for small businesses and nonprofits.  As first-time participants, we found many worthwhile seminars for aspiring vendors and more. Expert presenters were helpful and knowledgeable; networking happened, too, at this annual event. 
WE TELL YOUR BRAND STORIES IN THE MEDIA
Our Mission: to discover, brand and promote remarkable you (Yes you are!) in video, PR, print and social media.
We have won awards in all four media categories.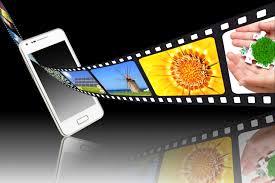 Contact us for affordable media options.
Text/call to schedule a video consultation: