22 Feb

February Newsletter 2021

"Business is a matter of human service."
—Milton Hershey, Chocolate Maker
The Next Normal is Going to be Different
The COVID-19 pandemic has been an economic and human disaster that is far from over. But with vaccines rolling out, it is possible to be optimistic that following this transition period, the next normal will emerge sometime this or next year.
We won't be returning to conditions that prevailed in the pre-COVID-19 era.  The challenge now is to move from reacting to this crisis to building on and branding what your business does best. That means improving your digital marketing model and personalizing the customer experience.  As one executive said, "When it comes to selling directly to consumers, we don't really know where to start." Are you in the same boat?
The trend is clear: most consumers are moving online. To reach them, companies have to go there, too.  Direct-to-consumer selling requires new skills, capabilities and marketing models.  Brands that haven't figured out how to move from reacting to reaching consumers in new ways, especially online, really need to or they will be left behind. There's no going back.
So how do you personalize the customer experience and reach consumers in new ways while building trust?
Reaching Consumers Online
In the next normal, we reach consumers and clients with storytelling videos—mini-movies about solving a customer's problem/need and making them feel that they belong and are appreciated. Creating a sense of belonging is especially important while we are isolating.
In this example, we wrote and produced a one-minute story video about a new gift company touching on three essential elements: the mission, solving a need and creating a feeling of belonging.
Every business can become more humanized in storytelling videos while capturing the essence and pride of the brand. 
Some mini-movie examples we wrote and produced: 
Municipalities informing residents about improvement projects (public outreach)
Construction companies wanting to attract the best workers and subs
Politicians showing how they help individual constituents
Health Care Companies proving they follow safety guidelines such as this one:
Has your company embraced sustainability? New technology? Digitization?  Innovation? These make excellent story videos, too.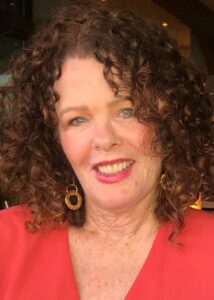 Contact Diane Singh, Marketing Manager, to discuss the new normal using video stories that resonate with your target audiences.
IN THE NEWS 
Multi-Media Works is an exhibitor in next month's first ever virtual Florida International Trade Expo (FITE), a multi-sector virtual showcase of 168 product and service providers in the State of Florida.  Presented by Enterprise Florida, Inc., attendees from around the world will log in virtually to do business with exhibitors. 
Here's a sneak peek of the virtual booth we created for the Expo (a screen grab). Each panel in the booth is an active link clicking to our visuals and videos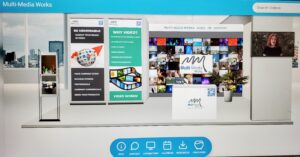 During the Expo on March16-18, we are looking forward to connecting with Florida exhibitors in a wide range of industries, setting up virtual business meetings, viewing live webinars and networking with buyers and sellers.
    
For more info and to register:   https://www.floridaexpo.com/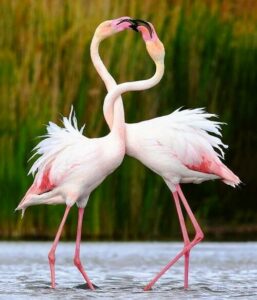 ---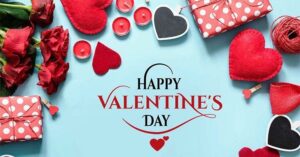 from the Multi-Media Works Team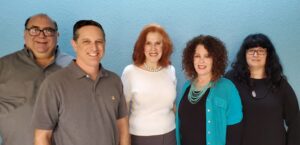 Sandy, Matt, Karen, Diane, Wendy
Trustee Member of: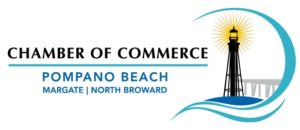 "Each friend represents a world in us, a world possibly not born until they arrive, and it is only by this meeting that a new world is born."
-Anais Nin
Copyright © 2021 Multi Media Works. All rights reserved.
Broward County: 2200 E. Atlantic Blvd., Pompano Beach, FL 33062
Palm Beach County: 1850 Homewood Blvd. 408, Delray Beach, FL 33445
Want to change how you receive these emails?
You can update your preferences or unsubscribe from this list