20 Jul

CONSTRUCTION ISSUE 2021
THE CONSTRUCTION INDUSTRY LABOR SHORTAGE
There is very good and bad news for the construction industry.
The Good News:
The U.S. construction industry will need to add 430,000 new workers to keep up with the increased demand for construction services in 2021. (source: Associated Builders and Contractors of America)
Construction spending will increase by 1.3 % in 2021 to $1.45 trillion.  Every $1 billion in additional construction spending creates an average of 5,700 jobs in the industry according to the study.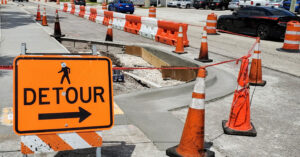 The Bad News:
 The construction industry has struggled with a skilled labor shortage for much of the last decade.  Below are two recent articles detailing the shortage problem. 
Being in the industry, you already know that the big challenge is recruiting and retaining top skilled labor in order to grow your company and meet the demand for construction projects. 
 
Standard recruiting methods may not be working out now: raising wages, listing job openings, a recruiting hotline.  Which means you may be in the difficult position of turning down work.
TRY SOMETHING NEW TO RECRUIT SKILLED LABOR
Why not try a new approach to recruit the best skilled workers to your team? 
A labor recruitment video about  the advantages of working at your company—that's the way to engage and attract skilled trades people.  Maybe that information is already in text on your Website, but the fact is people want to watch it rather than read it.    
Before reading any text, 60% of site visitors will watch a video if available. (source: Diode Digital)
A video about your company's advantageous work environment is more engaging and convincing than text and still photos combined.  And we include worker testimonials that others can relate to in the video story to persuade them to apply and join your team.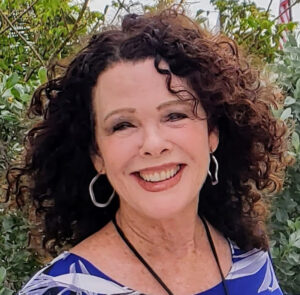 Explore this effective labor recruitment video option with Diane Singh, Marketing Manager, for ideas and pricing.
Diane@multimw.com  954-776-3404
Construction Industry Faces Worker Shortage
by Dave Elias, NBC News   May 31, 2021

The construction industry is sounding the alarm that it is in the grips of a worker shortage.
The matter is so serious that some companies are turning away work because they can't meet the demand. It's the latest problem the industry has had to confront including a shortage in lumber and air conditioning units and parts.
Leland Osborne can have his pick of jobs right now in the construction industry.
"I started out working in our sheet metal shop," Osborne said. "I worked out there for about a year and a half."
He currently works for B&I Contractors in Fort Myers and pointed out there is a lot of room to grow and move up as his company has some 60 jobs to fill.
"We are definitely being impacted by the significant shortage of workers, especially skilled trades persons," said B&I Human Resources Director Mike Biskie.
The lack of labor is forcing many people to work overtime in order to keep up with the demand.
"It prevents companies like B&I from even bidding for a job because the manpower requirements are beyond what we currently have available," Biskie revealed.
America desperately needs 1 million more construction workers
By Vanessa Yurkevich, CNN Business, Thurs. July 8, 2021
Matthew Messer hauls solar panels on the roof of a home in Long Island, New York, hoisting them one by one in the 100-degree June heat. Messer is the owner of New York Solar Maintenance, but these days he's working right alongside his lead technician seven days a week as business booms.
"This is not the perfect way to be spending my time right now," Messer says of his days spent up on roofs. "But it's what needs to happen."
That's because Messer says he can't find anyone to hire. His small business has three open roles, ranging from entry level to lead technician — one example of an industry-wide problem as a labor shortage meets increased demand.
Millions of jobs and a shortage of applicants. Welcome to the new economy.
New home construction and improvement are surging, thanks to the lack of inventory in a red-hot housing market and more people working from home. In an industry already short on workers before the pandemic, construction businesses will need to hire 430,000 workers this year and 1 million more over the next two years in order to keep up, according to Associated Builders and Contractors.
"The phone is ringing off the hook," Messer said. "I am expanding as quickly as I can, but right now that's governed by the amount of skilled technicians I can bring on."
These are just two of many articles describing the skilled labor shortages. Even training new workers in your company and the industry becomes easier and more effective when a video is incorporated in the training program.
To explore training videos for your company programs, contact Diane Singh, Marketing Manager: 
diane@multimw.com or 954-776-3404
Multi-Media Works, Inc. is certified as a Small Business Enterprise (SBE) and a County Business Enterprise (CBE) in Broward County and is on the CBE Reserve Qualified Vendor Lists (QVL) and is a preferred Video Production Vendor.
Photos: Karen Lustgarten
"It is not the beauty of the building you should look at, it's the construction of the foundation that will stand the test of time." – David Allen Coe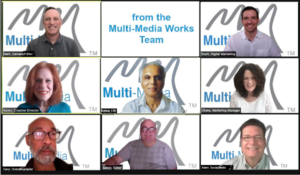 Trustee Member of: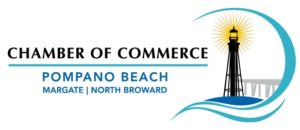 "Each friend represents a world in us, a world possibly not born until they arrive, and it is only by this meeting that a new world is born."
-Anais Nin
Copyright © 2021 Multi Media Works. All rights reserved.
Broward County: 2200 E. Atlantic Blvd., Pompano Beach, FL 33062
Palm Beach County: 1850 Homewood Blvd. 408, Delray Beach, FL 33445
Want to change how you receive these emails?
You can update your preferences or unsubscribe from this list