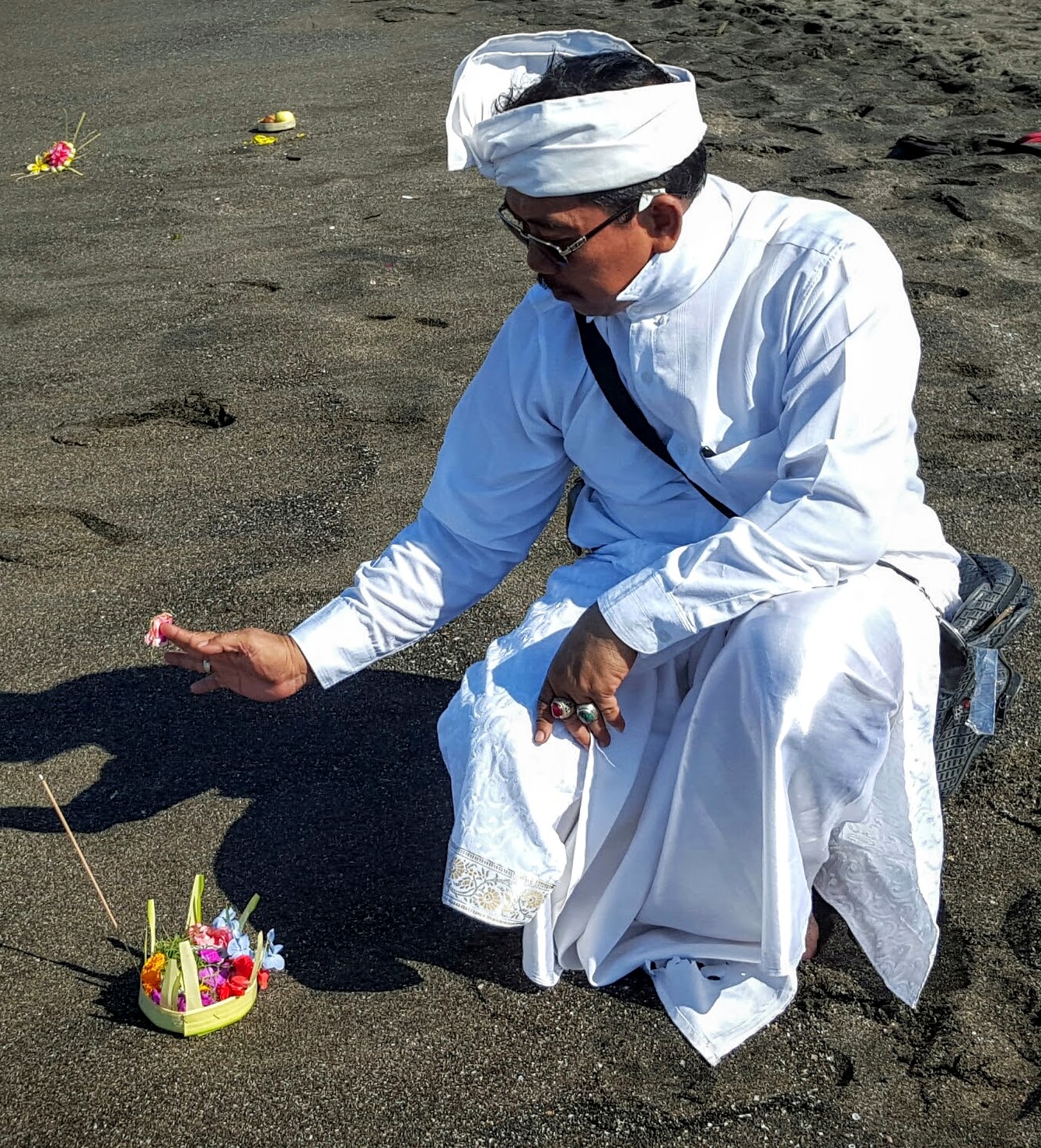 05 Apr

BALI BLOG #5: Balinese Hindu New Year

Hari Raya Nyepi…March 7, 8, 9 2016…

Being in Bali at the beginning of March is a special treat! It's the time of New Year's festivities leading up to the Balinese Day of Silence (Nyepi), the holy New Year's Day, commemorated on the first new moon in March (March 9 in 2016). Balinese New Year is a special Hindu religious celebration in three parts.

First, residents from each village make a ceremonious day pilgrimage to a body of water for a few hours. This Melasti Ritual is performed to purify Bali's spirit, to cleanse one's inner life and the island of sin and bad karma. It's a symbolic spring cleaning of sorts to get ready for the holy Nyepi Day.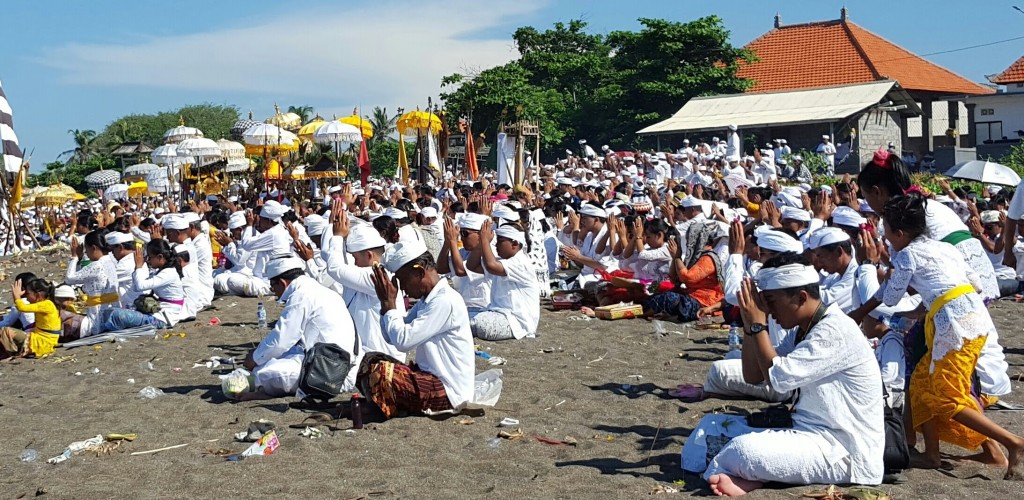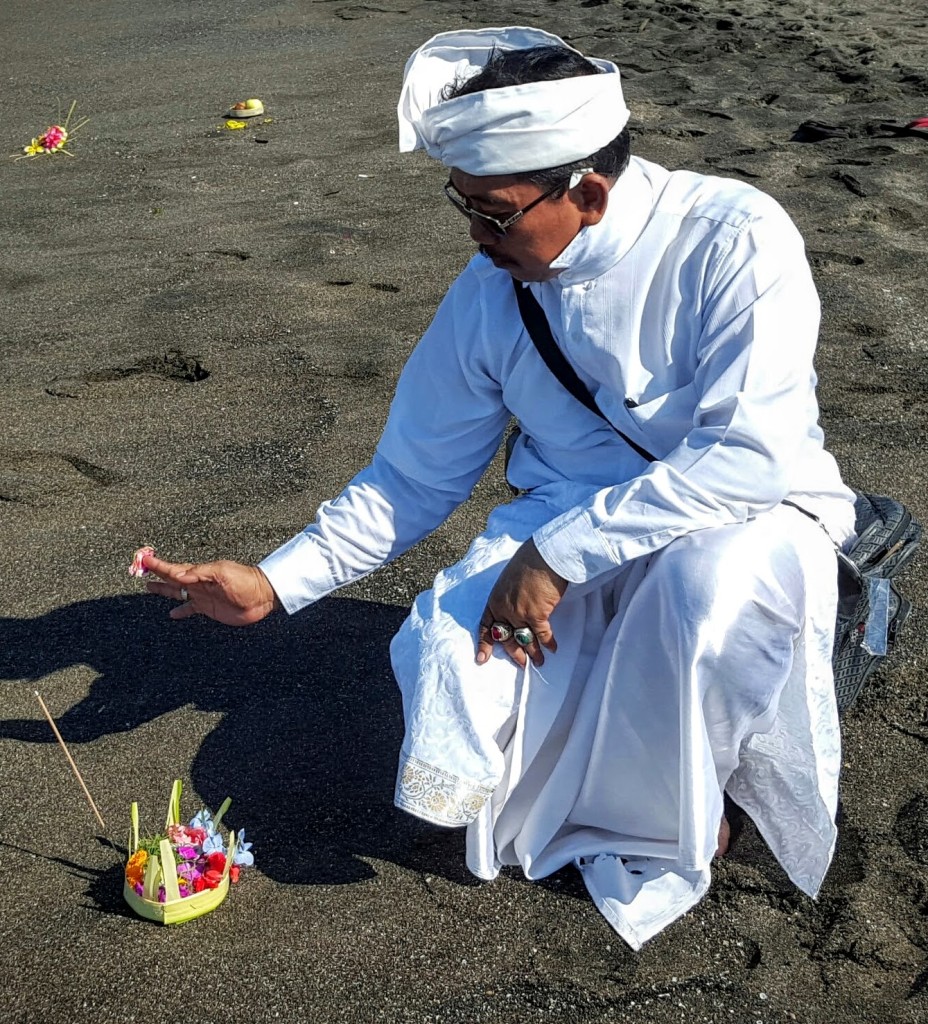 Large effigies of the gods, sacred temple artifacts and penjar are hauled in trucks, along with village residents, to a river or the sea for symbolic bathing, prayers and religious offerings to the gods. Villagers also acquire sacred water from the sea or river for use in temple ceremonies and at home. Considering the number of villages on the island, this Melasti ritual day is remarkably well organized. Each village has a designated time to arrive in truck convoys at a body of water dressed in traditional Balinese attire.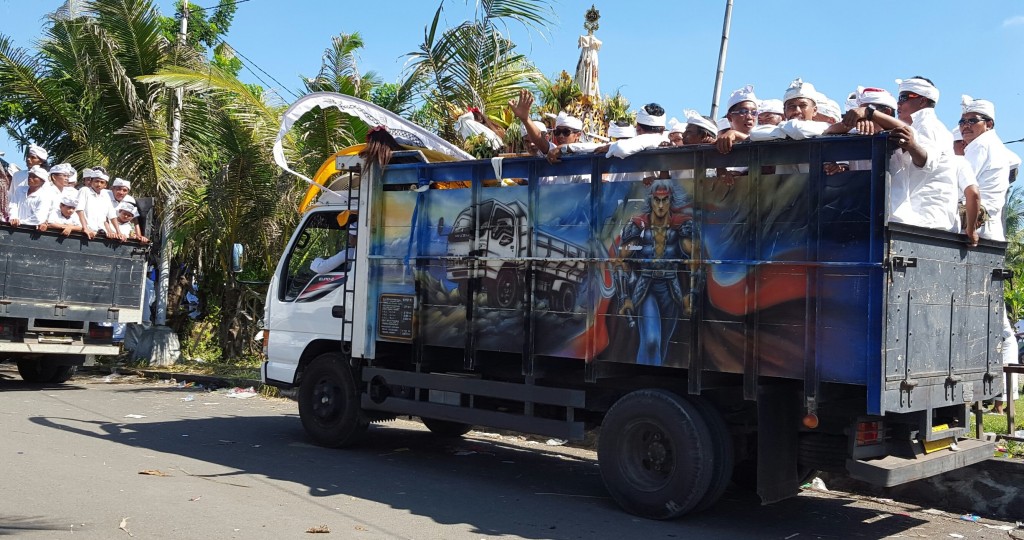 They stay for an hour or two before leaving in groups to allow the next village to enter.
I was visiting Nadya at her beach house so we could enjoy watching the entire ceremony conducted on the sand as village groups came and went from before dawn to dusk.
The following night is a much anticipated, noisy New Year's Eve festival for clearing the island of evil spirits with colorful Ogoh-Ogoh parades throughout the island.
See next Blog #6 for Ogoh-Ogoh processions with text, photos and video.
Festivities culminate on day three, New Year's Day, the holy Balinese Nyepi Day or Day of Silence. This sacred silent day is unique in all the world observed by the island's entire population of four million!
See Blog #7 for more about Nyepi and a video tour of Nadya's beautiful beach house.
by Karen Lustgarten Multi-Media Works
photos: © 2016 Karen Lustgarten