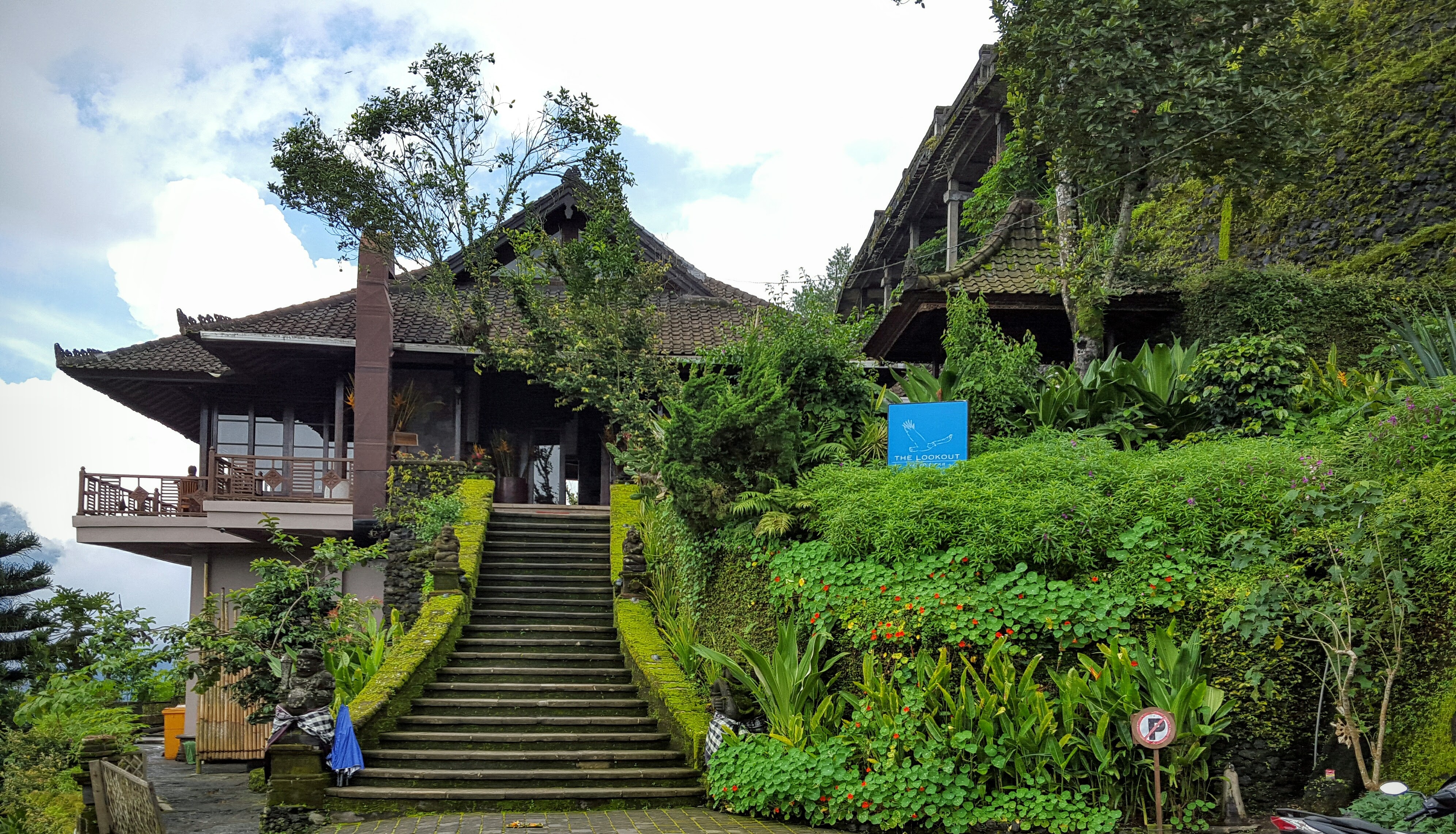 31 Mar

BALI BLOG #3: Lakeview Eco Lodge with Laura

Feb. 28, 2016 Mt. Batur, Bali
…
Laura is a smart Jewish woman from Bala Cynwyd outside of Philly who lived in Hindu Bali for several years when she was single. Upon returning to the U.S., she married a "lansman" she met coincidentally through a Balinese connection. But like many American expats, her soul will always be in this island with the people and their culture.

Here she became a batik artist, learned to speak fluent Bahasa (Indonesian) and bonded with Balinese families making lifelong friendships. Now a semi-expat, for 19 years Laura has been on a mission to import, introduce and educate about the best of Balinese culture, clothing, artwork and other handmade artistic products to suburban residents. Her popular six-week annual holiday show called "From Bali to Bala" allows her an annual cultural/shopping trip and visit with her "adopted" families. She found a way to create a business doing what she loves while staying connected to her spiritual home.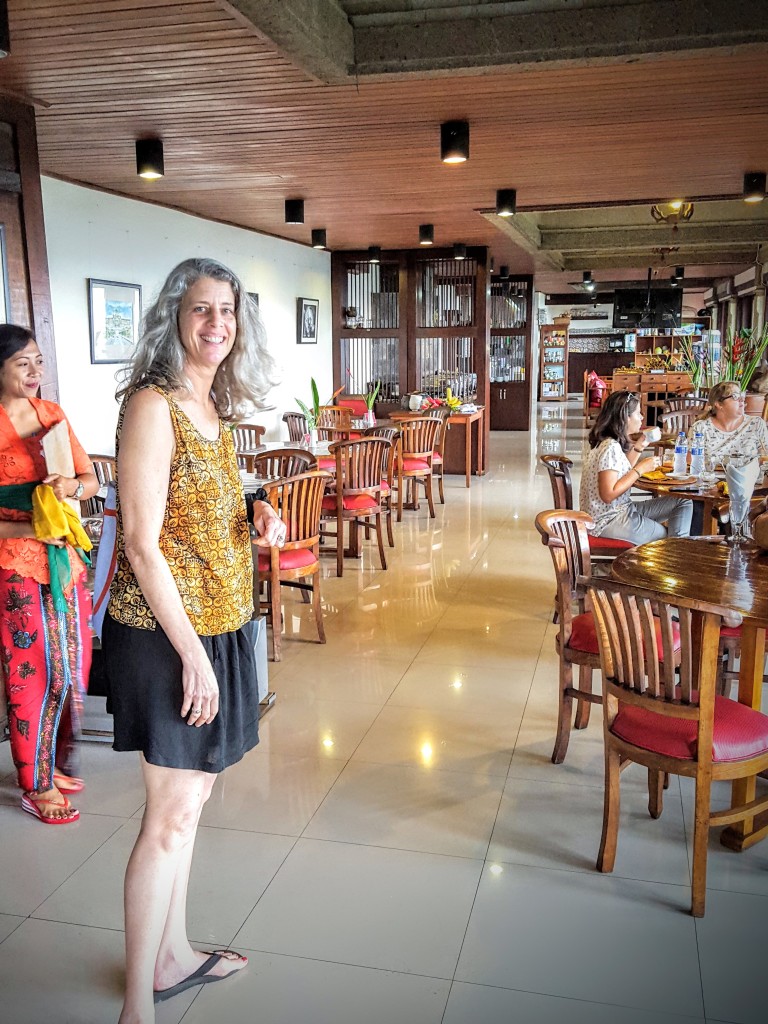 Today Laura would like to visit Chef Kadek Adidarma, the son of a close "adopted" Balinese family that owns Lakeview Eco Lodge and restaurant. It's located above Lake Batur in Mt. Batur, where a still-active volcano sits.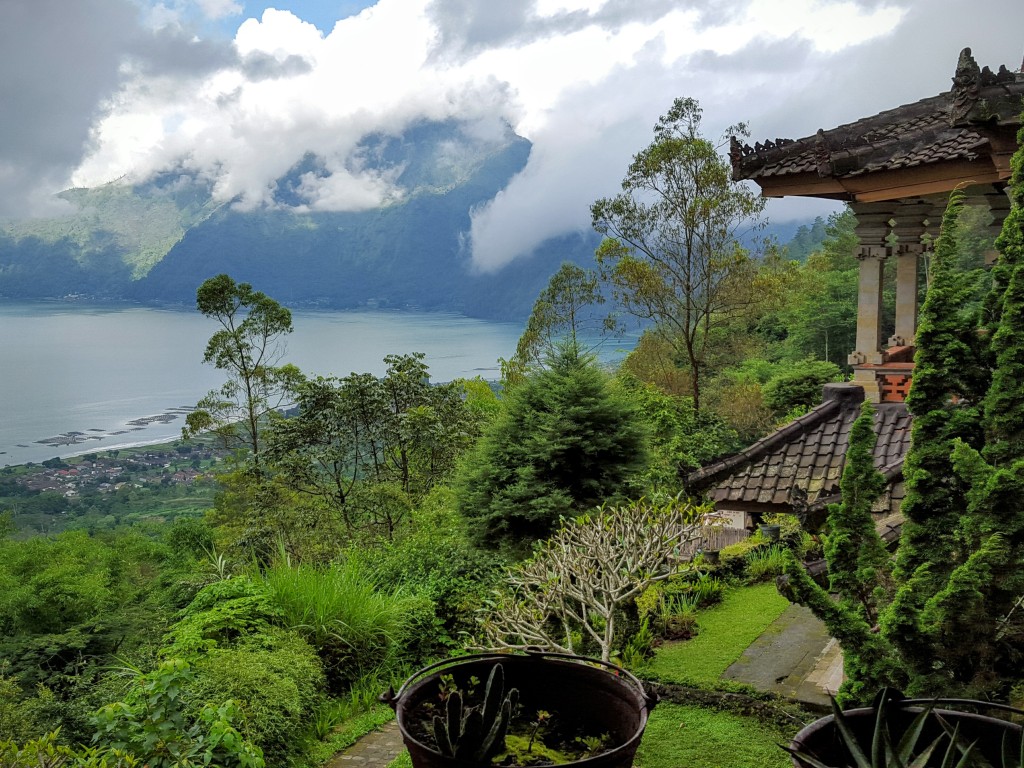 Nadya's driver, Alit, can take us there– about an hour outside of Ubud, passing a coffee plantation and the beautiful Abing rice terrace in Tegallalang.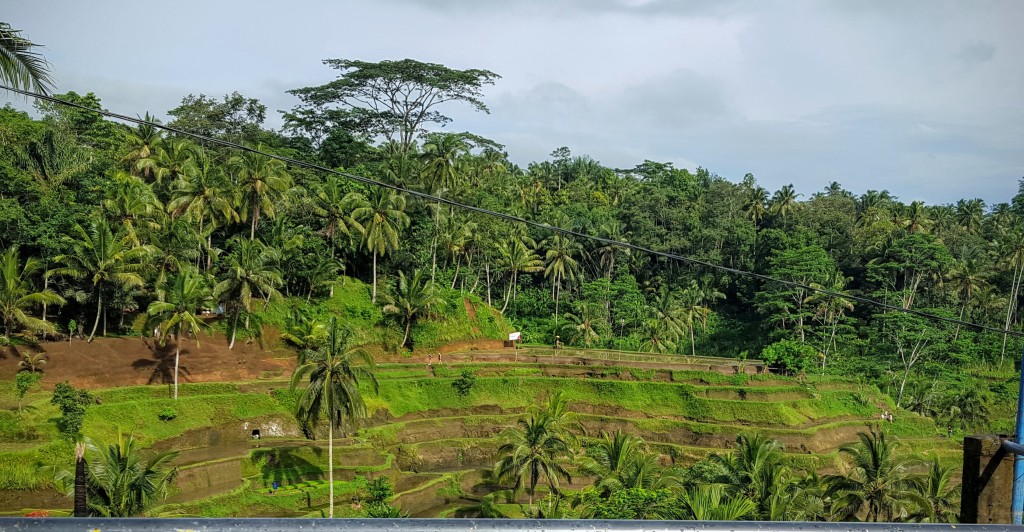 Kadek, who is both chef and manger of the Lakeview complex, is hosting a tasting today for a group of French travel agents bringing tour groups to the lodge-hotel. I'm game for this drive to the mountain.
Lakeview is a picturesque spot overlooking the volcano, volcanic-formed lake and village below. It feels like a woodsy mountain resort lodge with two fine restaurants and outdoor activities such as hiking and bike riding.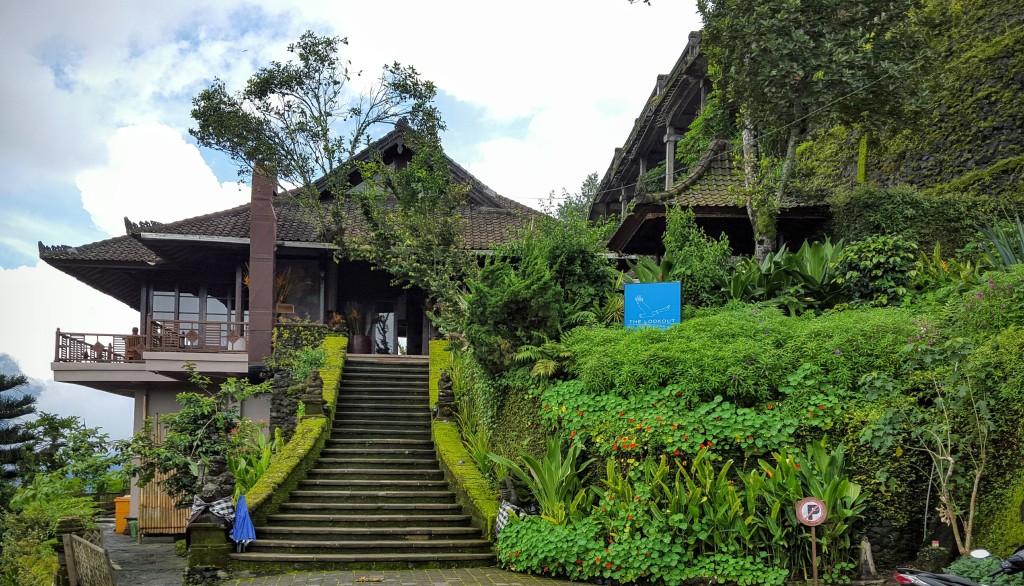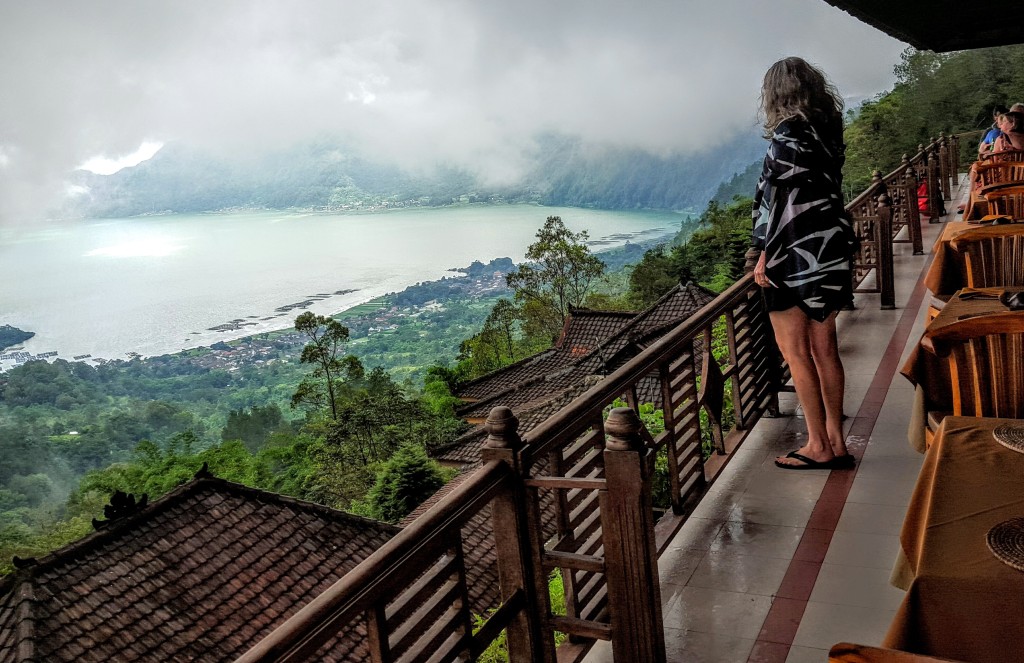 Kadek, who is half Balinese half New Zealander, is wrapping up the tasting meeting then joins us outside on his Danu Art Café deck with a breathtaking view.
He's prepared a special "farmer's lunch" for us—a colorful variety of tastings sourced locally and artistically served on leaves in big baskets. Each offering is a new, delicious taste experience:
squash soup; rice cut with sweet potato (common in poorer areas of Indonesia); fish satay (on sticks); lake fish with sambal matah (a spice with shallots, chili, lime, oil, lemon grass, salt); pork tumb (steamed pork with spices in banana leaves); spinach with spices; corn fritters; urap (veggies with coconut and spice); and another sambal (rather hot Indonesian salsa).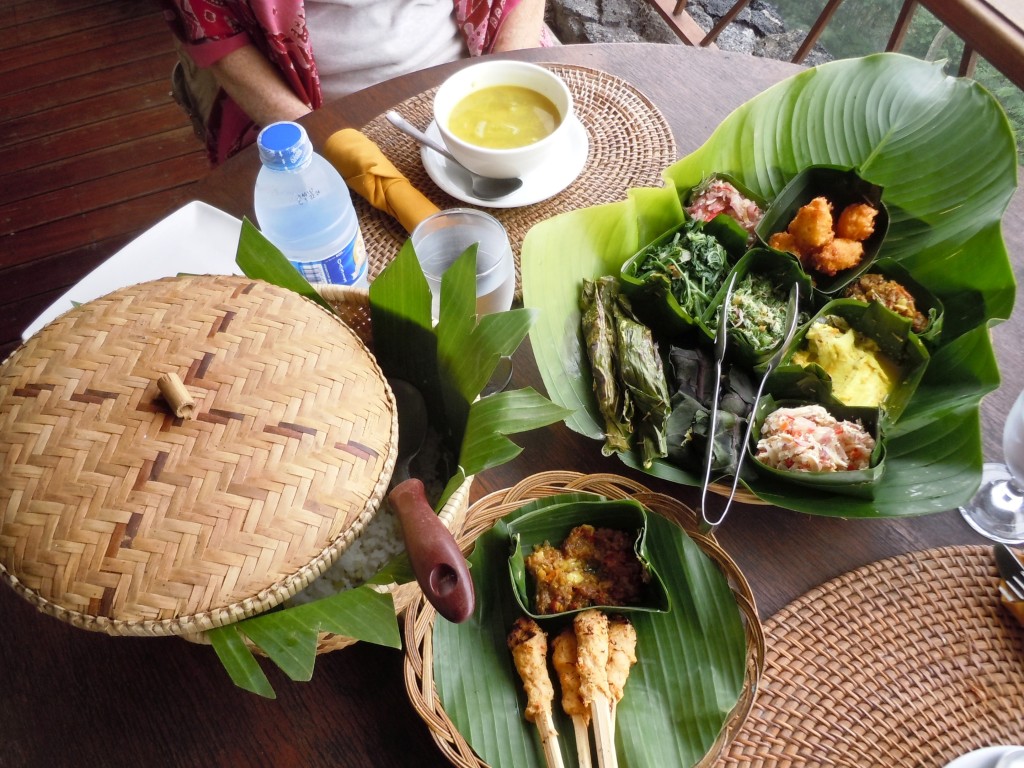 In addition to management and culinary work at the lodge-hotel, Kadek is in the planning stages for the first annual film festival at Lake Batur in 2017. He's working on locating old films that reflect Balinese culture in the 1920s! Half the attendees will dress up in roaring 1920s costumes and the other half in traditional Balinese clothes. He's hoping this film festival concept with a focus and style will ignite an important conversation about Western cultural influences on the island since the 1920s and thus help define what Bali's culture is today.
Artistic expression is manifested everywhere here in every mode!
by Karen Lustgarten Multi-Media Works
photos: © 2016 Karen Lustgarten