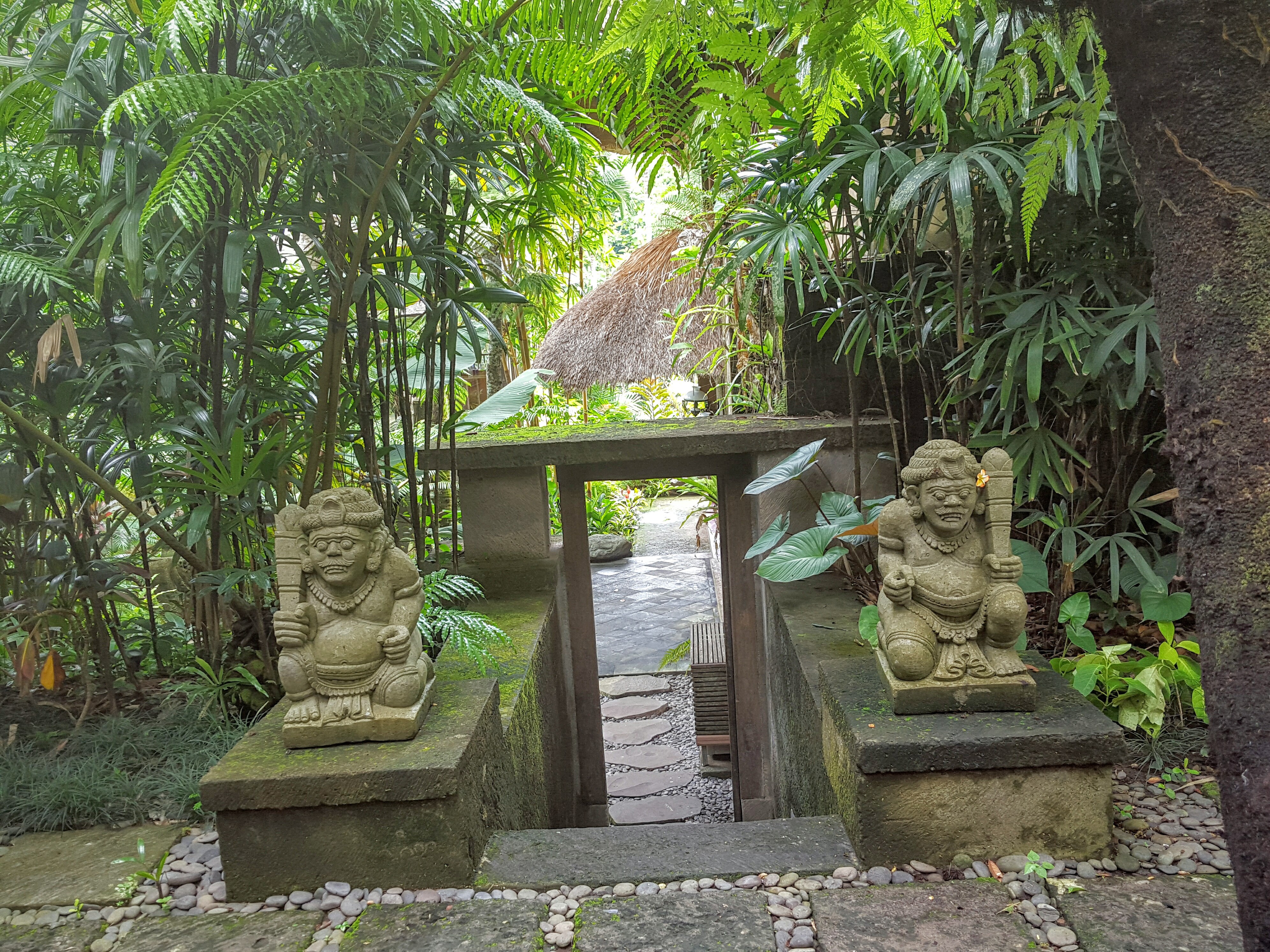 30 Mar

BALI BLOG #2: Villa Beji Indah

Feb. 28, 2016 Ubud, Bali…

When I awoke in the morning, crawled out from under the mosquito netting and opened the curtains, I found a breathtaking site. My suite with two walled glass windows and a patio lined with Greek-looking stone columns was set in a magnificent tropical jungle.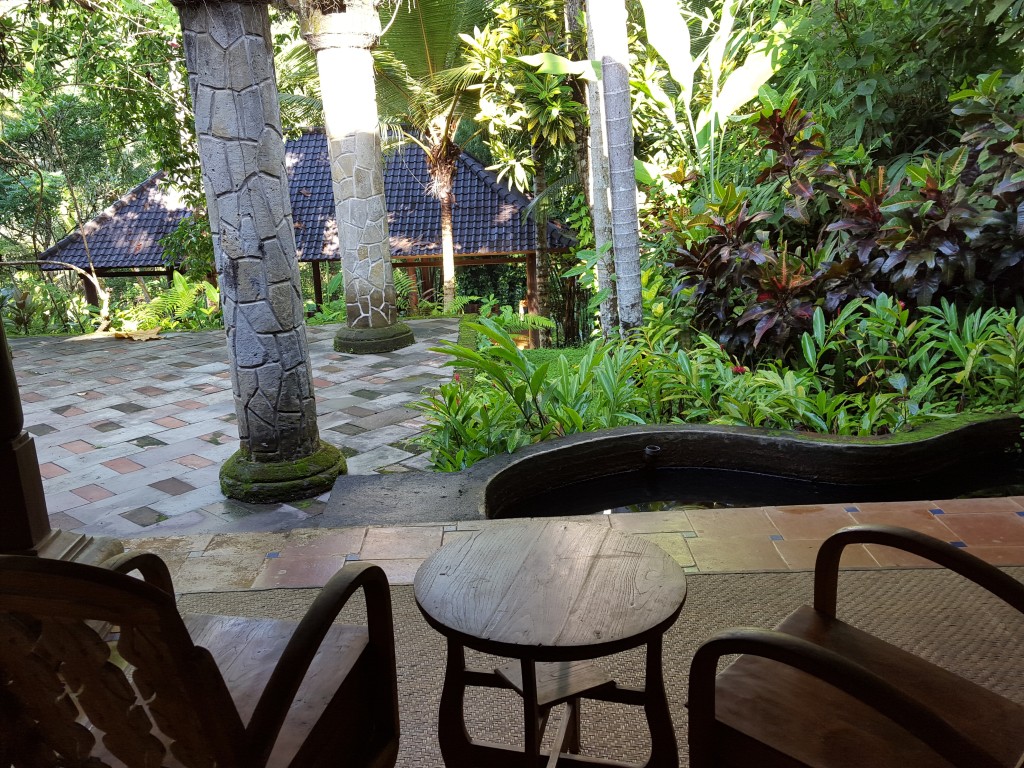 It took awhile to find the kitchen on the grounds, exploring in wonder up and down rock stairs surrounded by thick vegetation.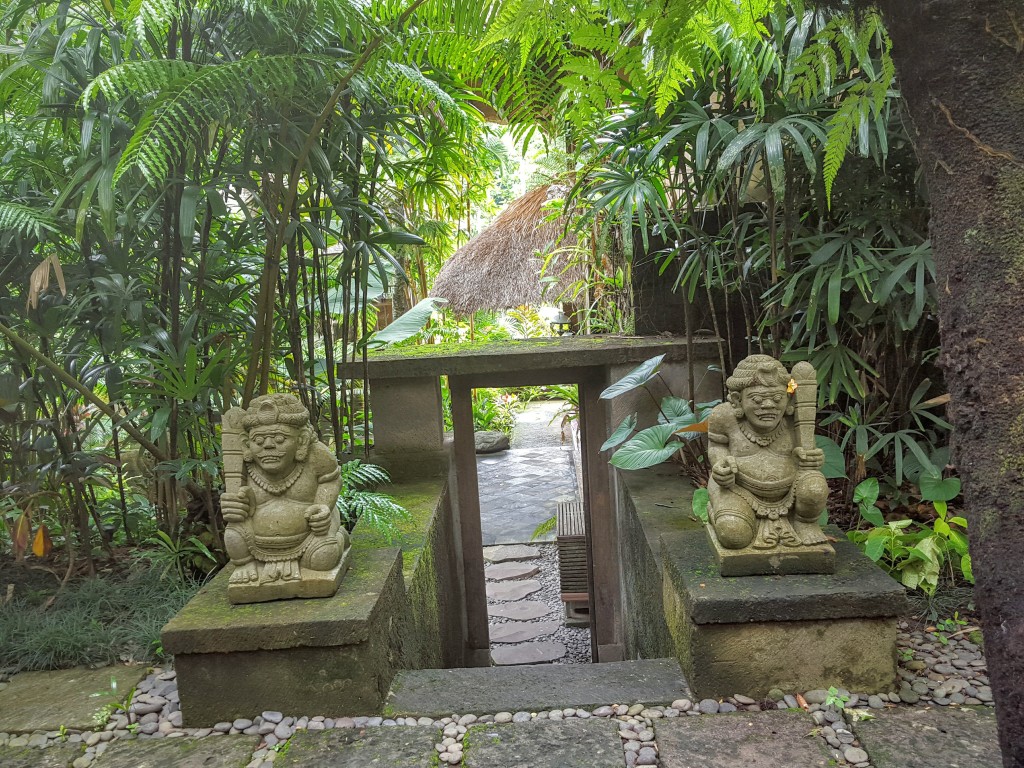 I ordered banana pancakes (more like crepes here), fried egg, watermelon juice and two cappuccinos (jet lag). Staff happily carried the delicious breakfast to me poolside, where I found Steve (the owner) and Palani (manager) relaxing and texting (!) surrounded by natural beauty.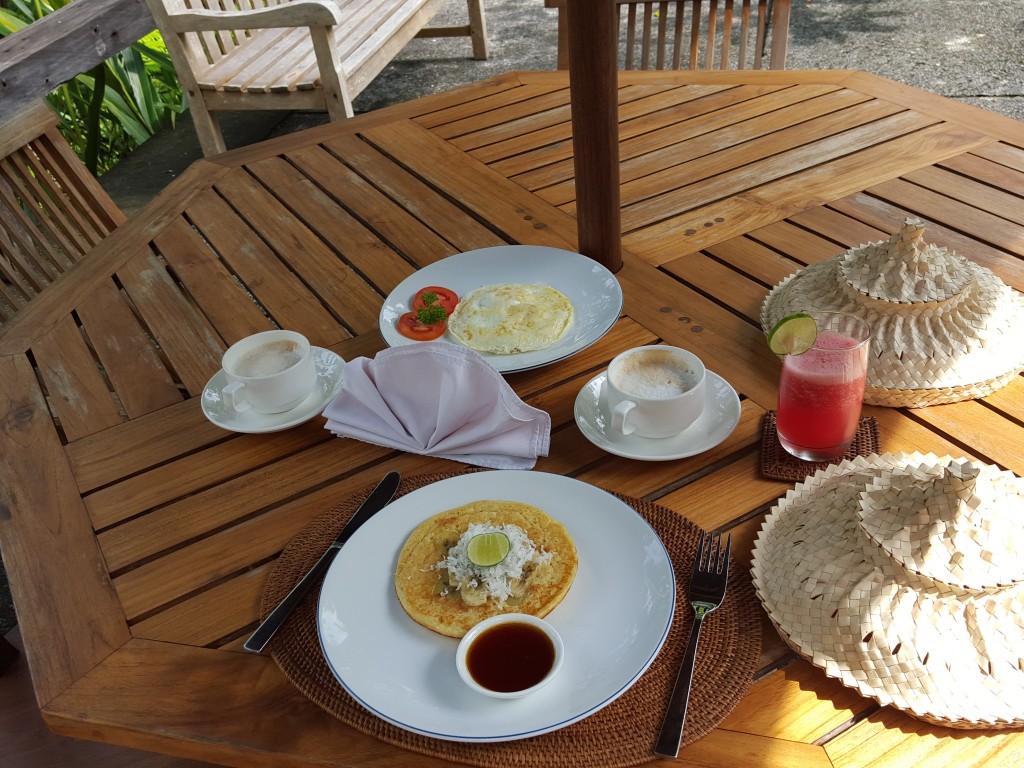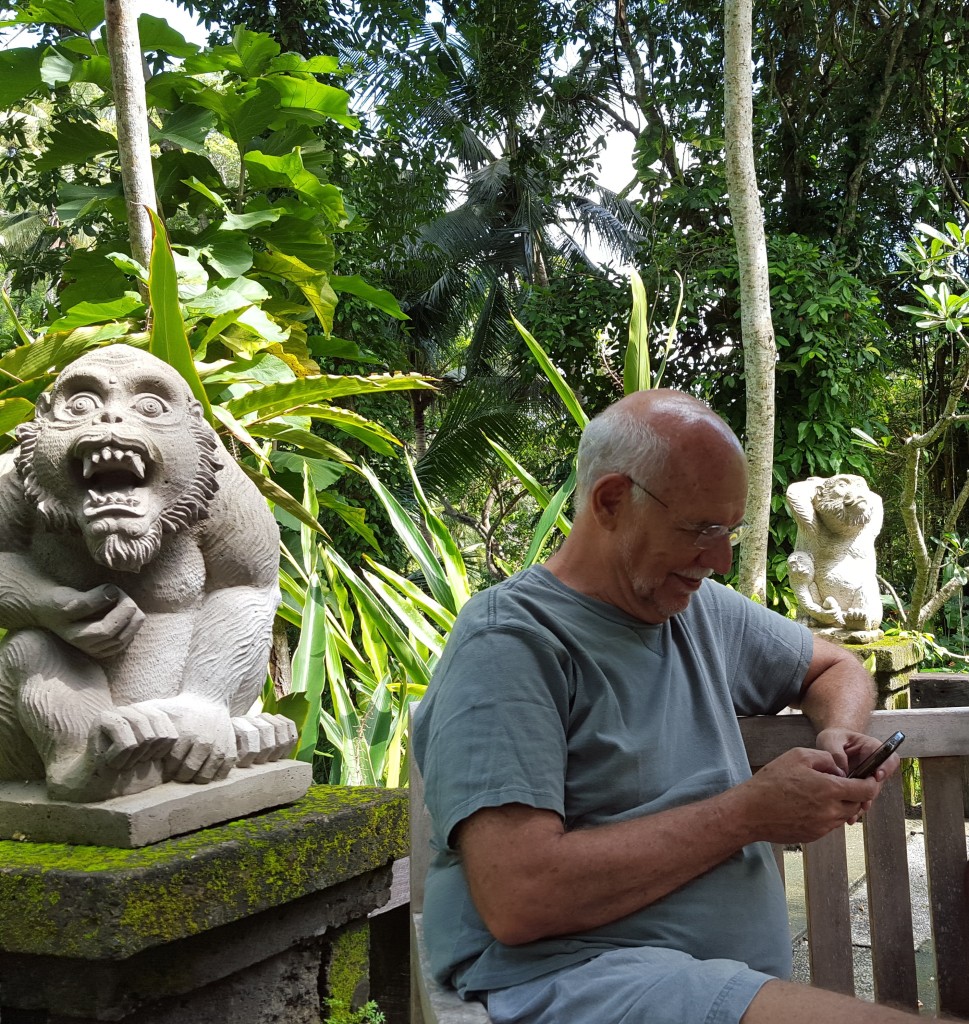 Nadya stopped by with her driver, Alit, to help me set up my first day and join her with friends at Monseur Spoon, an excellent French coffee shop/bakery in downtown Ubud.
At Nadya's magnanimous treat, I spent the next few days reveling in the special Villa Beji Indah setting that included a massage at the outdoor spa over the river. An expat, she wanted me to have a smashing first impression of her beloved Bali, and this villa retreat in Ubud-Gianyar certainly did it!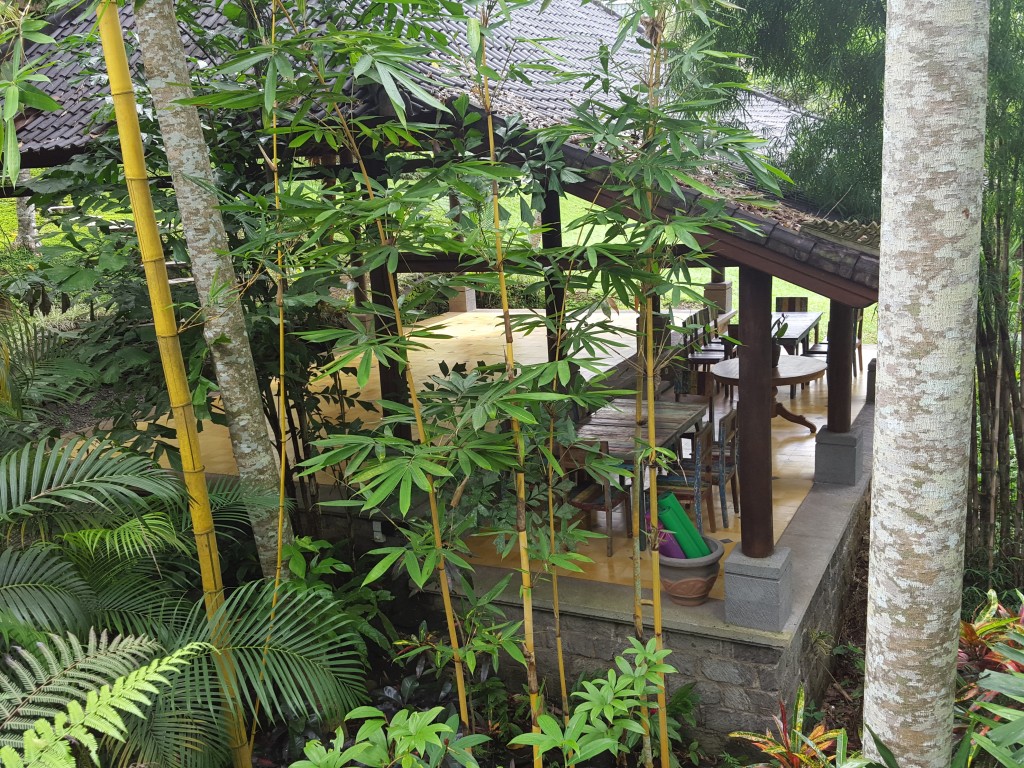 Dr. Steve Wignall, the owner–another American expat–created the villa hotel from nothing. His devoted work in Asia as an infectious disease doctor and philanthropist helped fund the construction of his vision.
The story of the villa and Steve's work merited a video, I decided, so in the next few days I produced a video profile (cell phone video) about it.


by Karen Lustgarten, Multi-Media Works
photos: © 2016 Karen Lustgarten