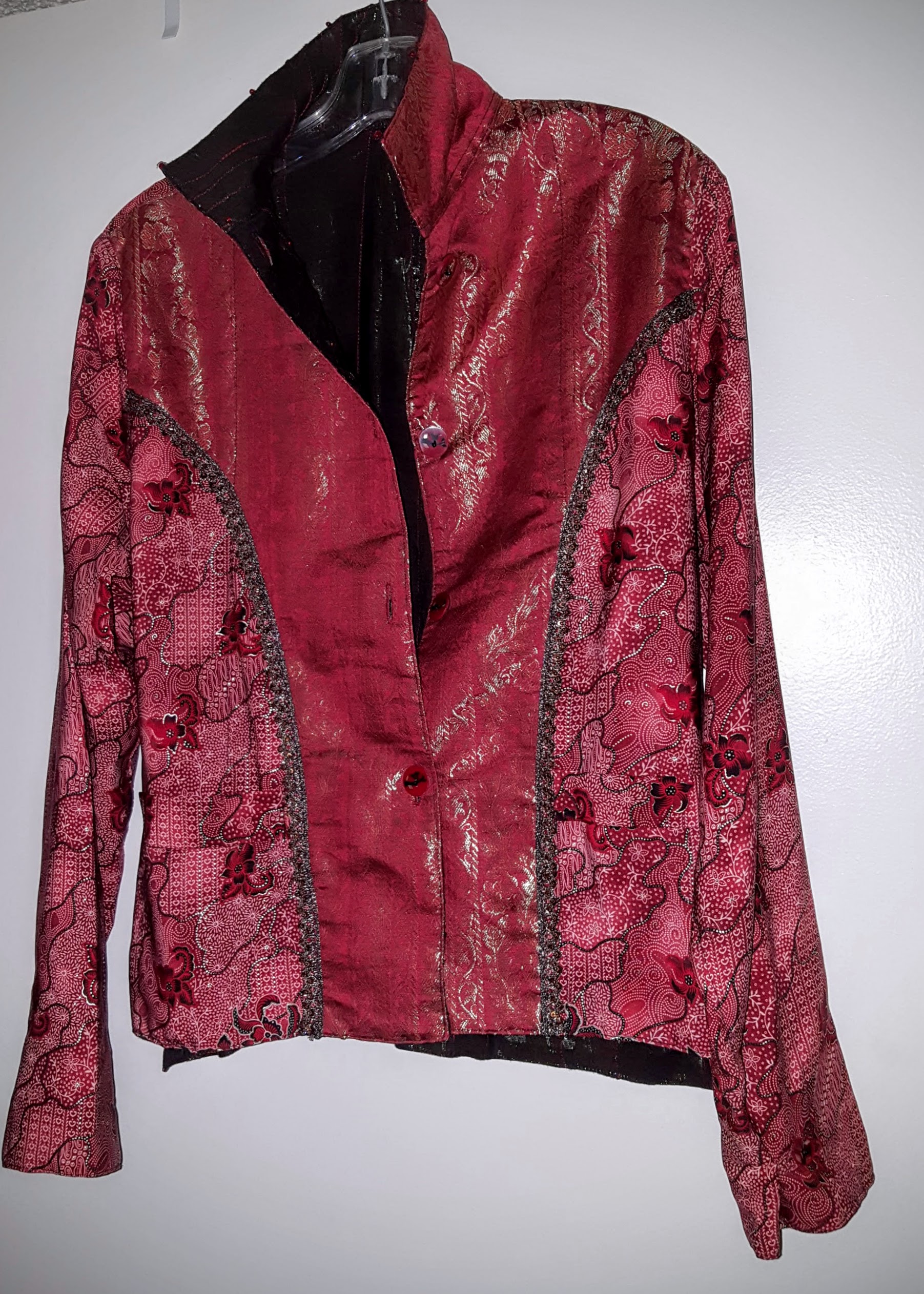 30 Apr

Bali Blog #10: Nadya's Fabric Studio

Feb./March 2016 Ubud, Bali…

THE NADYA COLLECTION (since 1984)
Limited edition artistic, reversible clothing designed by Nadya, handmade in Bali…
Nadya is an expat from Chicago who found her way to Bali in the late 1970s and loved it enough to stay. Here she built her successful business from scratch creating an original designer clothing line popular with a clientele from around the world. Each finished item is designed and handmade with artistic Balinese (and now Asian and European) fabrics, many hand batiked and hand woven in Bali, along with exquisite signature detailing, like her designed and handmade buttons and a gentle sprinkling of hand-sewn beading.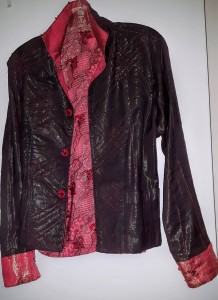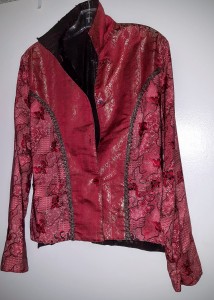 With her team of talented Balinese sewers, fabric painters and weavers, Nadya creates and produces gorgeous reversible jackets and other garments to be worn daytime to evening. They are made from her prodigious collection of vintage and metallic woven fabrics.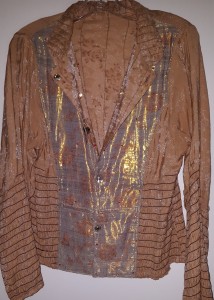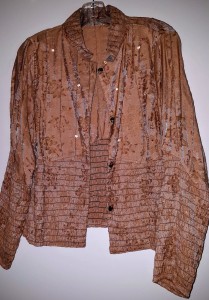 While I was there, she had her team produce an original long white dress for each of us with an adjustable waistline.    

The beautiful combination of fabrics, including metallics, made me think this lovely summer dress should only be worn for upscale events. But Nadya insisted I wear it for every day, even as a nightgown! Her clothing design philosophy is to wear the items anywhere, everywhere and every day–never save them for special occasions.
As Nadya explains in the video, she thoughtfully designs each piece with artistic combination fabrics and detailing so you can enjoy wearing reversible beauty as part of your daily life.
Meet Nadya in her fabric studio-workshop within her home in Ubud, Bali. (The home is another photo blog!) She is a truly original fashion designer who has traveled the world since the 1980s collecting stunning raw materials to create her distinctive clothing collections.
by Karen Lustgarten, Multi-Media Works