01 Sep

August 2017

Times Square at dusk in August
Photos: Karen Lustgarten
video  pr  print  social
Video Stat:
Visitors spend 48 seconds on a Website without video, 5 minutes 50 seconds with video. (Source: Comscore)

Video Tip:
DOs & DON'Ts
Mistake: NO STORY
Humans are programmed to communicate with each other through stories. They add interest, intrigue and context to an otherwise dull message. In videos, story is key to viewer engagement. A video that lacks good storytelling is the first to lose viewers.
Our Mission:
To discover, define and present remarkable you
(Yes you are!) in video, PR, print and social media.
We have won awards in all four media categories.
News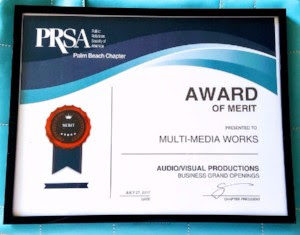 Multi-Media Works Wins Merit Award!
We won for the original series of 30 mobile videos created and produced for the Boca Raton Chamber of Commerce entitled "Business Grand Openings/Ribbon Cuttings." The award was presented last month at the Public Relations Society of America/Palm Beach Chapter annual awards luncheon. Entries were submitted from PR professionals throughout the Palm Beaches.
"One Person Can Make A Difference"
Karen was guest speaker at the Downtown Boca Raton Rotary Club this month about making a difference. In her 15-minute presentation with 38 PowerPoint slides, she related her journey to help children in Haiti while on assignment producing a video there for an orphan rescue nonprofit. After the presentation, a member was inspired to start a similar project for Haiti's children with fellow Rotarians. One more person will make a difference!
Welcome New Client, Great Patriot Construction Services!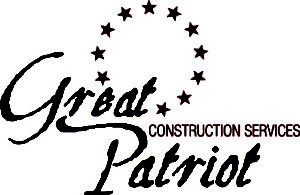 We are delighted to welcome this terrific commercial and residential construction company with a giving back spirit. The two owners have an inspiring story to tell about their partnership, their dedication to quality work and their support of the Boca community. Multi-Media Works will be producing a series of videos for Great Patriot along with PR highlighting their remarkableness. Check out the first "giving back" video: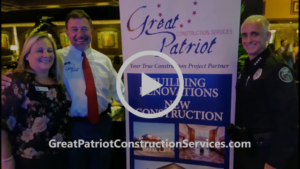 Great Patriot Construction Services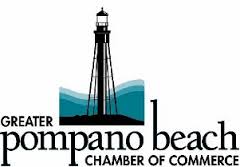 TRUSTEE   MEMBER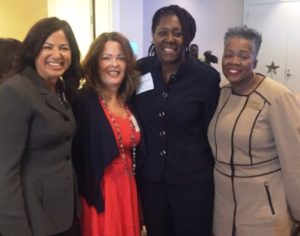 Nancy Robin (Habitat for Humanity), Diane Singh (Multi-Media Works),
Patricia Williams (FL House of Reps), Helen Dean (Legacy Bank)
The Greater Pompano Beach Chamber's annual Shining Star Awards Luncheon held this month recognized volunteer stars in the community supporting a host of Broward County nonprofits. Diane Singh, Multi-Media Works marketing manager, attended to celebrate with the winners and recognize all the volunteers.

Trustee Member
Boca Chamber Scene
Video is a captivating way to learn about new Chamber members and their businesses up close and personal. Check out our recent "Business Grand Openings/Ribbon Cuttings Videos" we produced for Planet Ballroom and Dental Designs. If you were there you might see yourself here!
Blackburn Galleries
"Thank you soooo much, Angela will love it."
–Simon Liquorish, Partner Blackburn Galleries
WE TELL YOUR BRAND
STORIES
IN THE MEDIA
video, pr, print and social

We are a multiple award-winning company that exposesyou in the media. We only expose your remarkable parts! Think of us as your brand storyteller for what makes you and your business or nonprofit special. If you want your remarkable parts exposed across the media, call and tell us everything! We are your one-stop media shop.
Need a professionally-produced video that people will watch online about remarkable you/your brand?
We produce professional videos to suit your budget! By partnering with the Boca Raton Chamber of Commerce, we also offer professional videos at special rates for Chamber members.
Text/call to schedule a free consultation:
202-277-2522
Warm regards from the Multi-Media Works Team,

Diane, Laura, Karen, Alicia, Wendy
Happy Independence Day with love!
Photo: Karen Lustgarten