23 May

April Newsletter
VIDEO STAT:
Marketers who use video grow revenue 49% faster than non-video users (Source: VidYard). 
VIDEO TIP: 
Video productions have three central goals: To persuade, to entertain and to inform. Sometimes one of these is emphasized over the other, however, effective productions have all three elements and can motivate the viewer to take a desired action.
GOAL: 
Boost Sales with Video on Your Website/Social Media
A compelling video can tell the story of your business and what makes it remarkable!
Example: Here's an affordable event highlights video we produced for a tech company that combines seminars with fun events. In this professional mobile video, you experience the warmth and personality of the principals, their expertise, and the excitement at the included hockey event. From the video, you want to do business with this company or at least sign up for their next seminar event!
Technology & Hockey mix for LAN Infotech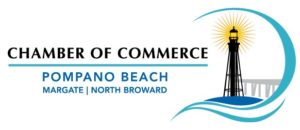 Trustee Member
NEWS
Broward Leadership North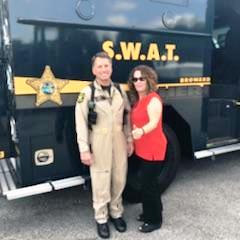 This month's in-depth Leadership trip took Video Manager Diane Singh to the Broward County Sheriff Office hanger where they received demonstrations and explanations of its special weapons and tactics and various teams including the Broward County Sheriff S.W.A.T. team.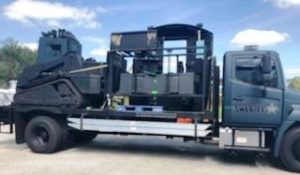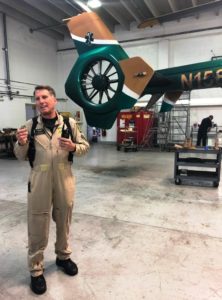 Then members were led on a tour of new tourist venues in Pompano Beach. Yes, the popular water taxi transportation is running along with new beach restaurants and a custom brewery.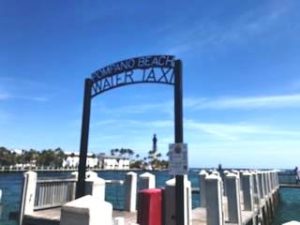 REMEMBERING BARBARA BUSH
I remember Barbara Bush as a gracious woman who was upfront when she liked and appreciated something. Someone had given her a copy of the newspaper I founded/wrote/edited in Washington, DC called "Cause Celebre: the news of capital causes." She liked it well enough to send me this handwritten fan letter.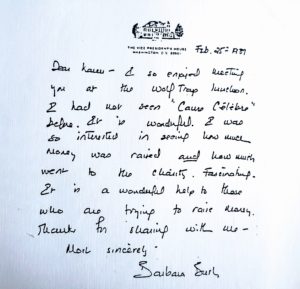 At the time, Mrs. Bush resided in the Vice President's house and attended many charity fundraising events, the headquarters of most organization located in the nation's capital. She felt the newspaper would benefit charities if it could be syndicated to other cities as well. We were on the same wavelength. Barbara Bush, may she rest in peace.
KL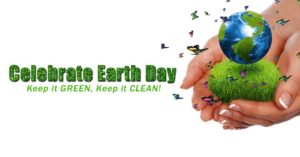 GREEN THE PLANET
Earth Day is April 22nd.  This year it is focused on "Ending Plastic Pollution by Earth Day 2020," the 50th anniversary of Earth Day. Plastic objects that we use once and discard, or single-use plastics, are a growing global critical problem.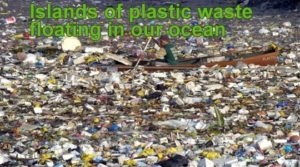 At Multi-Media Works, we have a nonprofit video channel, Doing Good Works, that highlights the humanitarian work companies and organizations are doing to help and heal.  We welcome opportunities to produce compelling videos that will move people to take action, including ending plastic pollution!.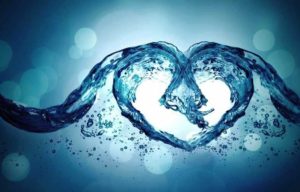 WE OFFER AFFORDABLE VIDEO AND PHOTOGRAPHY OPTIONS!
LET US PRODUCE YOUR MARKETING VIDEO AND PHOTOGRAPH
YOUR

NEXT

EVENT

!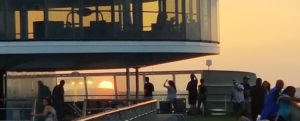 photo: Karen Lustgarten
Check out our newly-added video "by industries" section under the VIDEO heading in the Multi-Media Works Website. You'll find 10 industries listed (so far). Get some video ideas while enjoying the viewing experience!
WE TELL YOUR BRAND STORIES IN THE MEDIA
Our Mission: to discover, brand and promote remarkable you (Yes you are!) in video, PR, print and social media.
We have won awards in all four media categories.
As your storytellers, we love presenting, promoting and marketing remarkable you!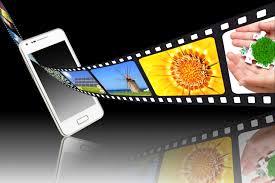 Contact us for affordable media options.
Multi-Media Works Team!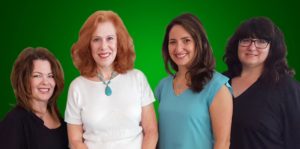 Diane, Karen, Alicia, Wendy