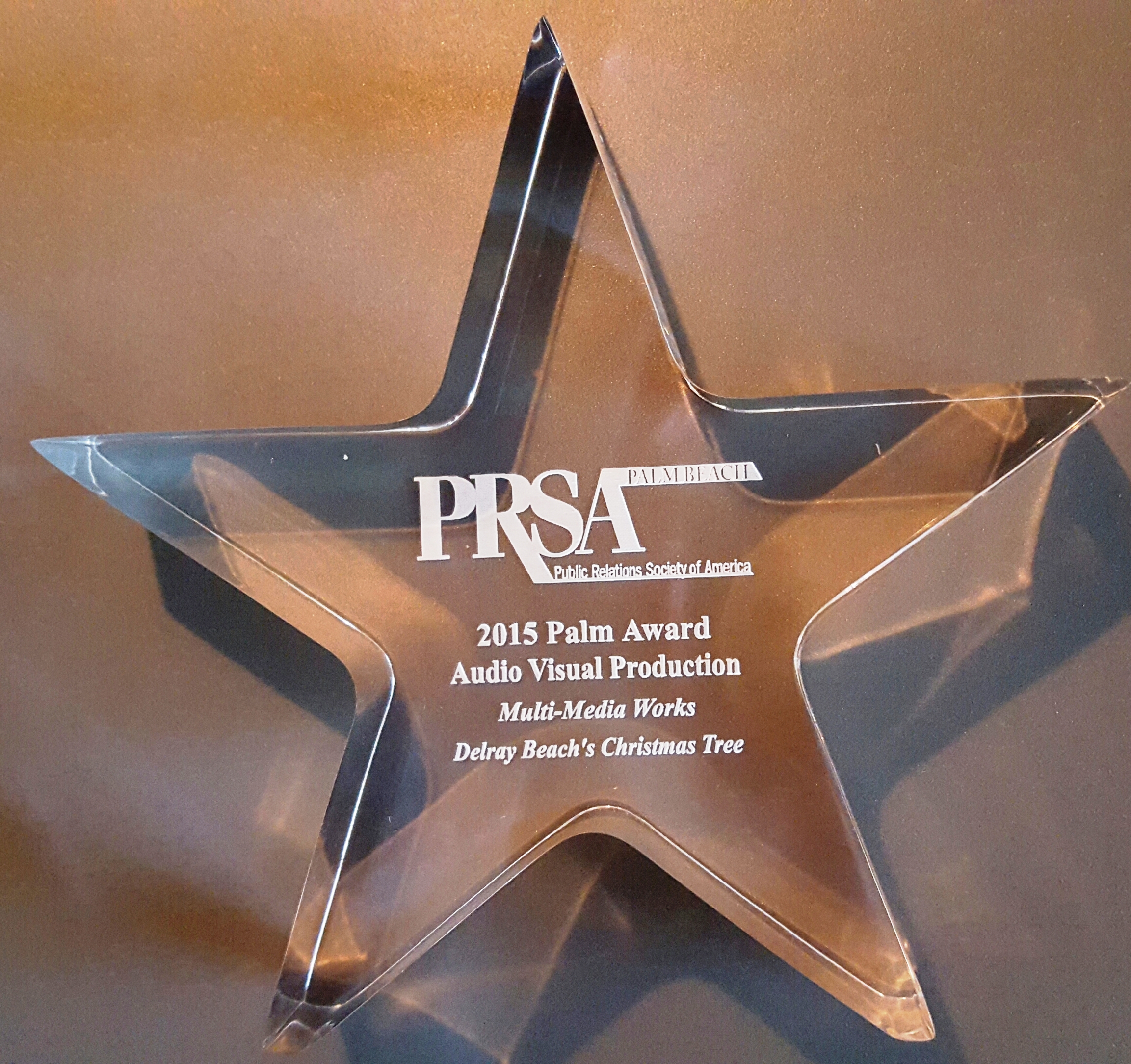 24 Aug

We Won 2 Awards!

Multi-Media Works won two Palm Awards in different categories from the Public Relations Society of America (PRSA) Palm Beach Chapter. They were presented at the chapter's annual luncheon and awards ceremony on August 21, 2015.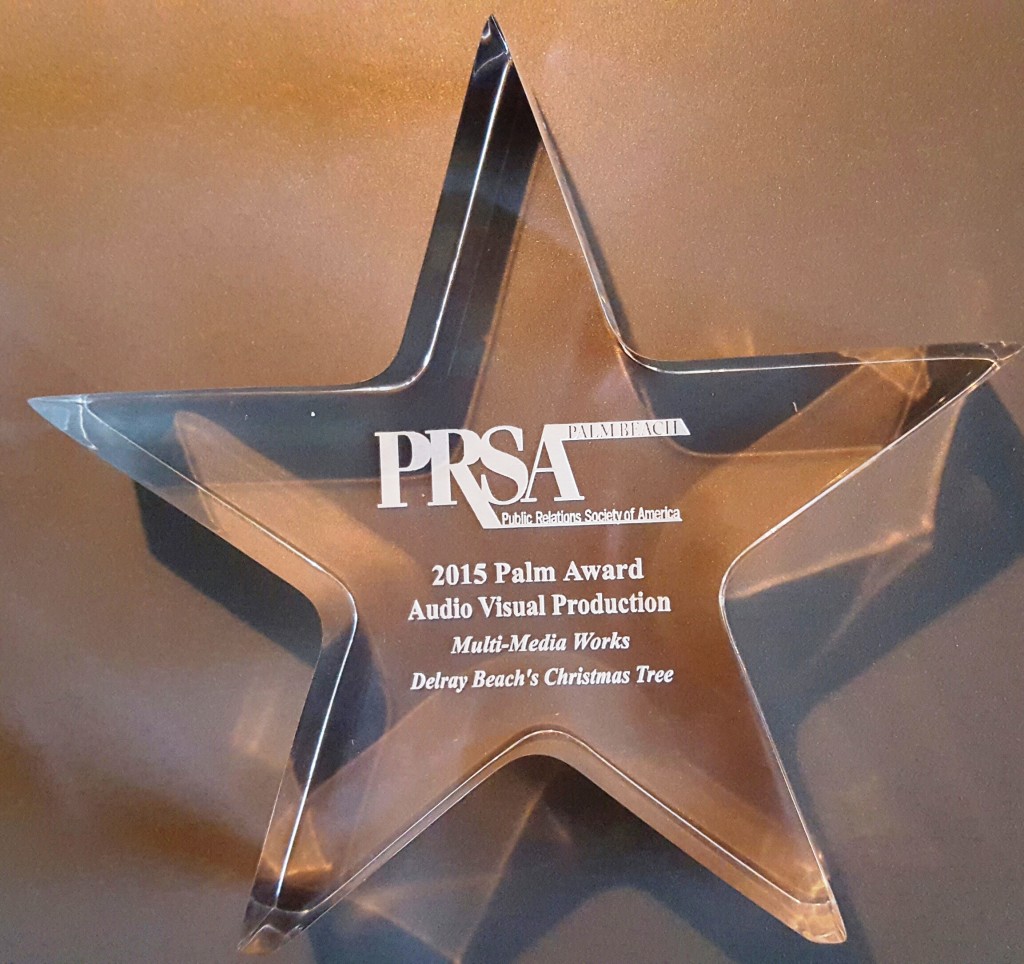 One award was for best Audio-Visual Production (video);
the other was Award of Excellence for Website Design & Rewriting.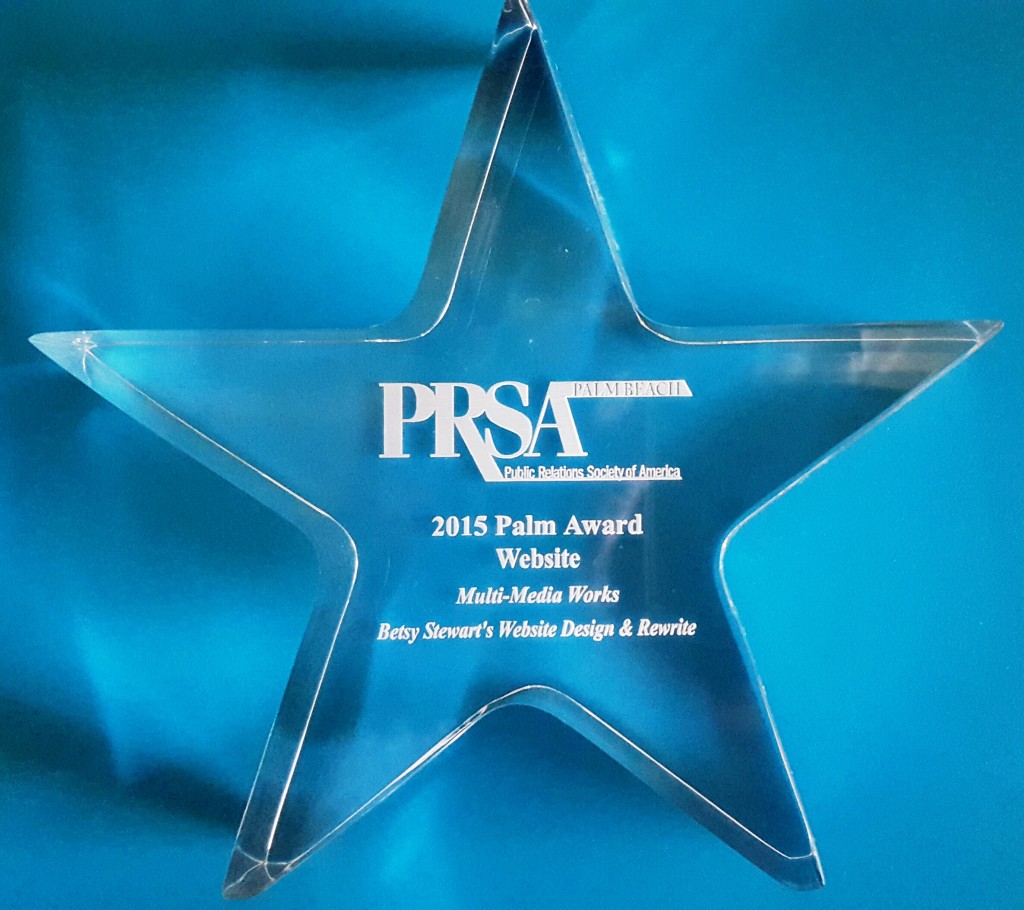 The video winner we produced for the City of Delray Beach documented the rusted condition of the city's renowned 100-foot Christmas tree. Goal of the video: Persuade city officials to provide funding to either replace the tree or allow an annual line item in the budget to repair it. The video also served as a persuasive visual account of the tree's rusted foundation to accompany a detailed and dry engineering report. The decision: city commissioners voted to replace the Christmas tree in 2017 rather than make annual repairs.
Delray Beach's Christmas Tree video
The Website award was for American contemporary artist Betsy Stewart's site. The challenge: to brand her work and the site in style, color and text consistently and complementary to her colorful paintings, but not overdo it to distract from the artwork. We also organized the site to better navigate the rich content of visuals and information.
www.betsystewart.com
Multi-Media Works won two Telly Awards and three Palm Awards between 2010 -14.
www.multi-mediaworks.com
–Karen info@multimw.com Let us make media work for you!