28 Sep

SEPTEMBER NEWSLETTER
LEARNING FROM BRAND BRITANNIA
Brands are important corporate and national assets that can burnish your profile and meaningfully differentiate it from other businesses. The British monarchy is a corporate brand that businesses can learn from. Upon the death of HR Queen Elizabeth II, media outlets have been scrutinizing the breathtaking scope and reach of the royal family's brand and strategy.
Branding the monarchy comes down to orchestrating five elements: Royal, Regal, Relevant, Responsive and Respected. The Queen was unwavering in embodying all five of this royal-corporate mix throughout her reign. She was a brand asset, representing a global brand that defined and promoted the British nation around the world.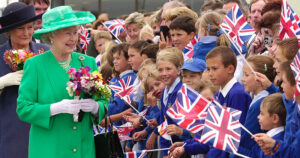 Certainly the last three royal branding elements—relevant, responsive, respected— are applicable to any business because they make up the public (stakeholder) portion of a company's brand. 
By allowing media into her life—print, radio, television, photography—the royal family became accessible and persuasive to their subjects (and the world) while performing their royal duties guided by the five elements.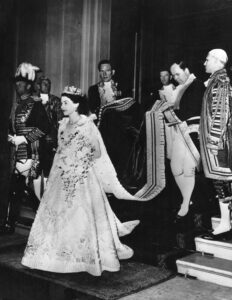 As with any brand, media has been the invaluable audience connector.  The Queen's decision in 1953 to allow her coronation to be televised was an unprecedented and clever branding move.  It was a way of softening the monarchy's image and making the royal family more publicly accessible.  By demystifying the centuries-old institution, media helped re-frame the Windsors as a modern family.
BRANDING YOU WITH MEDIA
How can businesses learn from royal branding?  Use the power of visuals regularly and strategically.   Video and photography posted online can be strategically planned to humanize your brand, soften your image and make it more acceptable and accessible to your customers and prospects. 
Video is the powerful way to control and humanize how you are relevant, responsive and respected in your industry. 
Example:  We produced this short video for a Congressman that humanizes him and staff and shows they are accessible, relevant, responsive and respected.
This style of branding with video and photos is our specialty; we love creating media that connects with viewers: your origin story, passion for your product or service, showcasing your construction projects, modernizing, informing residents and constituents.  Post and optimize the media on your Website and social media platforms to brand you and attract the audiences you want.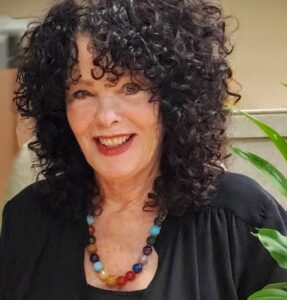 Contact Diane Singh, Account Manager, to explore branding with video and photos for you:  diane@multimw.com or karen@multimw.com.
BRANDING YOU WITH MEDIA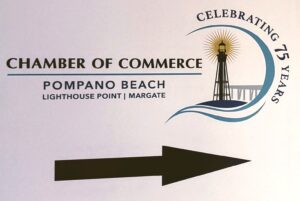 Presentation: Friday, Sept. 23:  Media for Construction Projects
Karen is guest presenter at the Pompano Beach Chamber of Commerce Construction/Contractors Luncheon.  She will share clips from a variety of construction videos and photography from the company's portfolio to demonstrate different ways construction projects come to life for the world to see and appreciate online.  
11:30 am – 1pm at Flaming Grill & Modern Buffet, 2100 W. Atlantic Blvd., Pompano Beach
RSVP:  Marianne 954-941-2940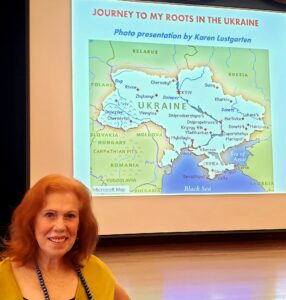 Presentation:
Journey to My Ukrainian Roots
An hour-long PowerPoint presentation with 98 photos tracing highlights from shtetl to devastation to Jewish renewal that took roots in parts of Ukraine before the invasion with updates since.  
January 18, 2023,  7pm: 
[photo: Shining Stars]
Photo Assignment:  We produced a photo album for the Pompano Beach Chamber of Commerce's Shining Stars Awards & Recognition Luncheon last month.  Enjoy it
HERE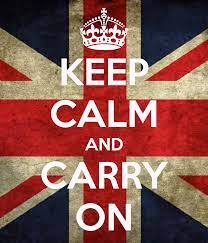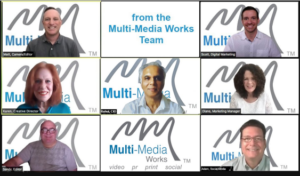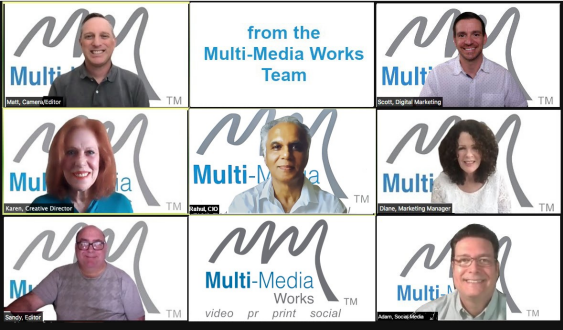 Member of: