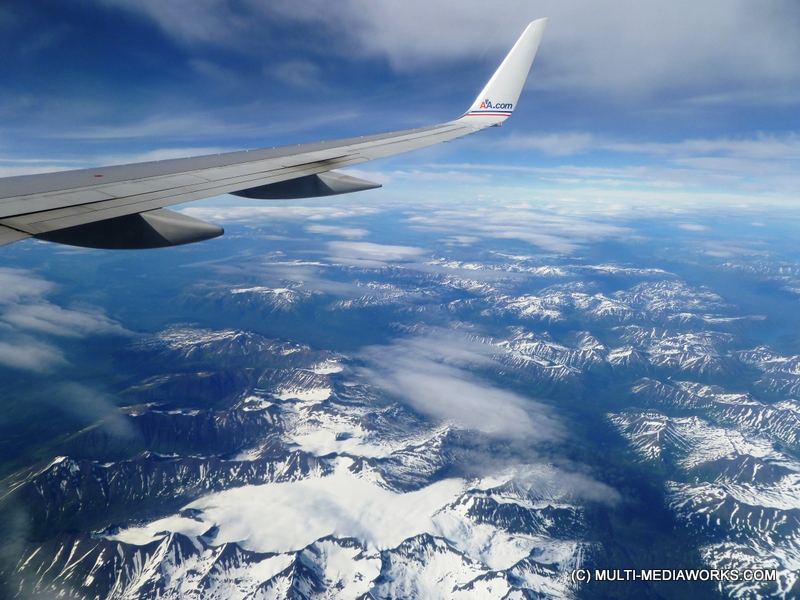 28 Oct

Insider Tips to Flying with Award Miles

There's a specialist for every endeavor in life. I recently learned about an expert in award travel/frequent flyer miles who finds airline upgrades, better flights and better deals with accumulated airline points than a non-expert can.

For your next trip, you might appreciate knowing Mero Geesey, an airline award mileage professional. He maximizes frequent flyer miles by researching opportunities beyond airline Website postings and discount sites for the upgrades and deals that even airline agents claim are unavailable, partly because they don't know about them!

Example: My trip to Bali was listed at the Delta Website for 80,000 award miles in coach. I booked it over the phone with a Delta rep. It's a long flight—41 hours with layovers. I would need 60,000 more award miles (on Delta AmEx credit card) for an upgrade to business class, a total of 140,000 points. By the time I had earned enough points on the credit card for this upgrade, the requirement jumped to 240,000 award miles—-too many to catch up. After spending hours calling each airline booked for each leg of the trip, no agent or customer service rep could permit the first upgrade of 140,000 points.

Mero got it: a re-booking on different Delta partner airlines, round trip in either business or fist class, all with fully lie-flat seats and on newer planes with shorter connections! Also, taxes and fees were $150 less and he saved me the $150 change fee as well. Mero's fee for his professional service: $200 and you only pay it if you like the options he finds. Previously beyond my mileage reach, for $200 I've been re-booked to travel half way around the world in an upgraded class with beds and was refunded $150 in taxes! I was out of pocket only $50.

There's much to learn about the world of airline points from this expert. I asked him share some tips.

–Karen Multi-Media Works

FREQUENT FLIER POINTS EXPLAINED

by Mero Geesey, Fly With Points *

There are opportunities to get tremendous value out of your airline points, but all awards points are not created equal!

Frequent flier points can be the source of great joy or frustration. I've dealt with a lot of frustration and roadblocks, but I've also redeemed 57,000 points for a ticket that would have cost $12,000, and redeemed as few as 9,000 points for a ticket that would have cost $800.

Whether you're looking to save money on domestic travel or want to fly international in first class with seats that turn into beds, five course meals and free- flowing champagne, points/award miles can help you do it all!

To help maximize the value of your airline points, here's a basic overview of the various types available that will give you a better understanding of how this complicated points world works.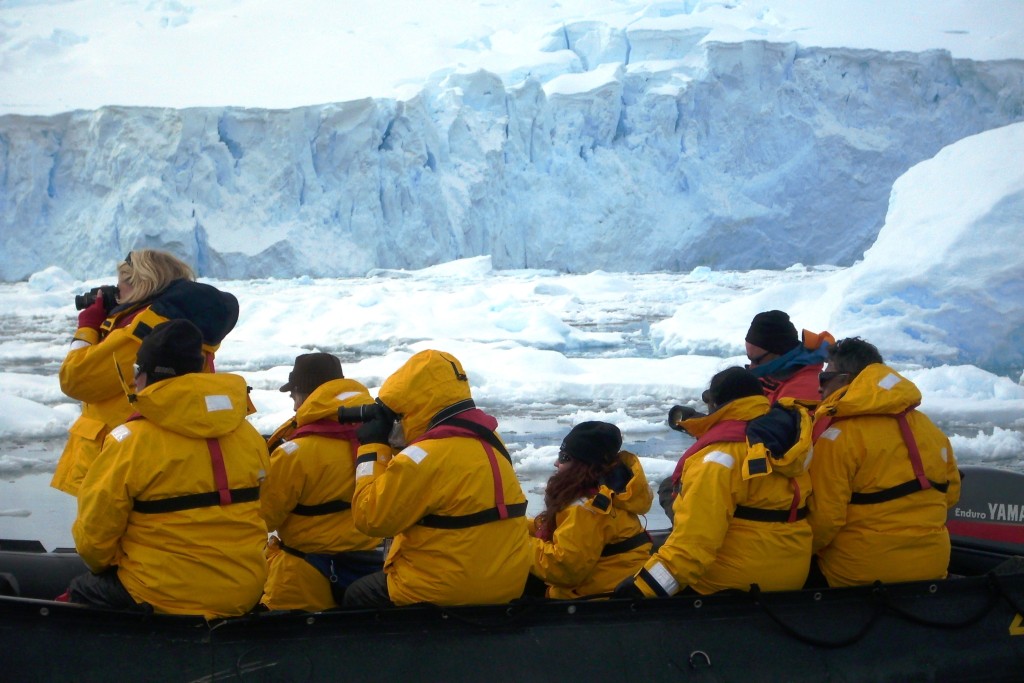 photo by Karen Lustgarten: Antarctica
There are three types of airline points:
1) "Fixed Value Points"
These points are earned strictly through credit card spending. They are often marketed as being the easiest and most flexible points because you can use them to fly any airline at any time without blackout dates (CapitalOne advertises this frequently). Points have a fixed value, usually one point is valued at one cent so 10,000 points will give you $100 worth of credit to be used towards the purchase of a flight, gift card or even a statement credit for your credit card. In a travel context, you apply that credit toward the purchase of a flight you find. The number of points required will vary depending on the cost of the flight.
2) "Airline Specific Points"
These points are earned by flying and through credit card spending. The points are specific to a certain airline (American Airlines AAdvantage miles, Delta SkyMiles, United MileagePlus points, etc.).
When you want to redeem these points, a certain number are needed based on where you are flying and the class of service. Most airlines determine the number of points required based on travel regions or zones. (There are a few exceptions, but this is a general rule of thumb.)
For example, 12,500 points is standard for a one-way domestic ticket in economy. The same number of points are charged whether you are taking a short flight from Boston to New York or across the country from Anchorage to Miami.
These are the points that usually cause frustration because a limited number of seats are made available at the lowest award levels and usually the more valuable point redemptions (such as international first/business class tickets) are the hardest to come by. However, these points have the potential to offer a lot of value.
Example: I recently redeemed 57,000 miles for a one-way ticket with Singapore Airlines in their famed "Suites Class" (advertised as a step above first class!). If I purchased the ticket, the cost would have been around $12,000. If those points were the "fixed value points" mentioned earlier (#1), then 57,000 points would have earned $570 off of the $12,000 ticket. I'd be left paying $11,430. Or the ticket would have been free if I had used a whopping 1,200,000 "fixed value points"!
Of course there are some situations where the "fixed value points" are more valuable, but usually this involves using "airline specific points" for a poor redemption. If you can purchase the domestic one way ticket for less than $125, it will cost less in "fixed value points" than in "airline specific points."
3) "Transferable Points"
These points are earned exclusively through credit cards and are by far the most valuable points as they are more flexible than "airline specific points." As the name implies, these points can be transferred to a variety of different airline programs. Examples include American Express Membership Rewards, Starwood Preferred Guest, Chase Ultimate Rewards and Citi ThankYou points. The number of transfer partners varies from five to 30 different airlines depending on the type of points.
The reason these "transferable points" are so valuable is that when it comes time to use them, you can search for availability on several different airlines, decide which itinerary works best for you and then transfer your points to that airline.
A great example is a recent booking I made for a couple traveling to South America. They had American Express Membership Rewards points and wanted to transfer them to Delta. The airline agent found flights for 145,000 miles per person roundtrip in economy. I researched other options and was able to transfer their points to Air Canada using only 90,000 miles to South America in business class! Not only did they save 55,000 miles per person, they were able to fly in comfort in seats that turned into full beds. If the couple only held Delta awards points–not the transferable American Express points–they would not have had this other option and would be stuck instead with 145,000 miles in economy.
A common misunderstanding/concern with "transferable points" is that travelers learn about the credit card's transfer partners and think they do not plan on flying with those partners. Almost all airlines have partnerships with other airlines that allow you to use your points to fly with their partners. As a world traveler, I transfer a lot of Chase and American Express points to British Airways, but I have never actually used those points to fly on British Airways. Instead I use them to fly with their partners, American or Alaska Airlines. I also transfer a lot of points to Air Canada, but have never used them to fly to Canada. I do use them to fly to Asia on such airlines as Thai Airways, and to Europe with their partner airlines SWISS and Lufthansa.
When it comes time to redeem your airline points, try using a frequent flier award booking service such as mine. Some people are reluctant to pay an expert to assist. Yet when using a professional service that redeems miles on a daily basis, we can save you money, miles/points, and frustration. For assistance, more advice or to learn more about the best credit card programs for you, contact me at Fly with Points: www.flywithpoints.com We offer a satisfaction guarantee: You don't pay unless we find flights that work for you.
* Fly With Points is also a travel company specializing in guided active adventures. They specialize in helping travelers maximize the value of their awards travel/frequent flier miles. Mero has traveled to more than 70 countries mostly using award travel miles. To date he has redeemed some 50 million miles for clients.
Blog cover photo by Karen Lustgarten: American Airlines flight over Alaska's Chugach Mountains