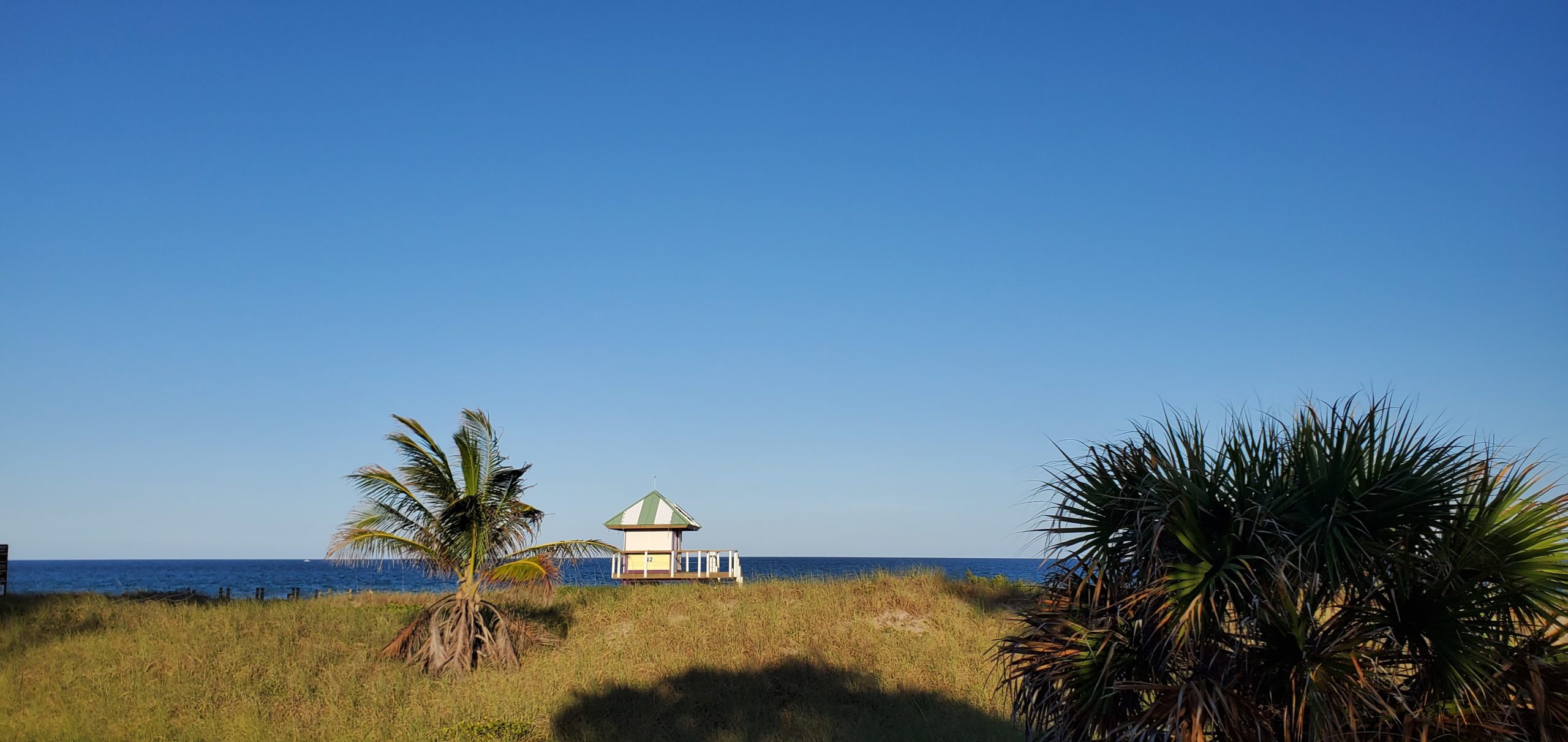 20 May

May 2020
NEWS
2 YEARS DOING TIME LAPSE   
Multi-Media Works was chosen to document the construction progress for two years (2020-22) of a new building addition on the Jewish Federation campus in Boca Raton.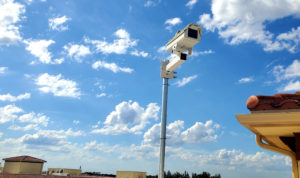 Our time-lapse construction camera will video the addition taking shape from the ground up ending in a captivating time-lapse movie.
---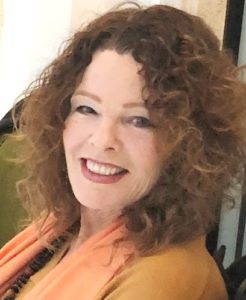 Want to document an upcoming construction project and create awareness of the impressive work you do every day? 
Contact Diane Singh, Marketing Manager   diane@multimw.com
CERTIFIED
Multi-Media Works, Inc. became certified as a Small Business Enterprise (SBE) and a County Business Enterprise (CBE) in Broward County.  This means we are preferred vendors as a subcontractor or contractor for video and PR work bidding on County procurement contracts with set-aside designations just for these certifications.  We are looking forward to providing videos for Broward County projects.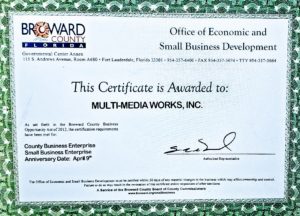 SHOWCASING HOMES FOR SALE IN A PANDEMIC
Open houses, private showings.  Realtors have challenges presenting their listings during a pandemic. The safe and dynamic way to engage buyers is with a video house tour online.  Our team goes into unoccupied properties to film each room without touching anything in it.  The video tour helps buyers "walk though" the house appreciating the details and attributes of it.  Affordable video tours run from 1:30 or longer depending on the size of the property. Here is one example of a video tour that helped sell the home: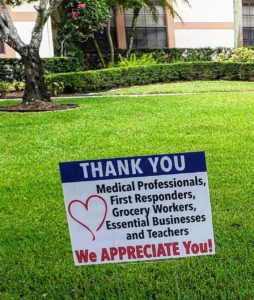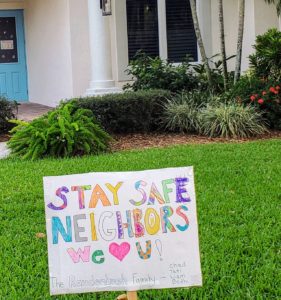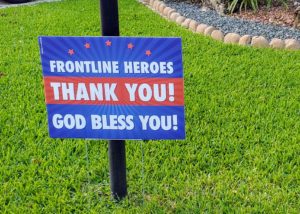 neighborhood lawn signs
COOL SPECIAL EFFECTS: the photo comes alive

Watch this cool special effect for still images. Our team can animate any photo into a video giving it movement and excitement. Think it can't be done? You can't believe it's actually a photo but here's a sample video of 7 stills animated to move.  Imagine this effect for some of your photos to make them… lively.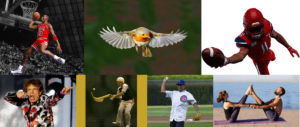 PANDEMIC'S LASTING IMPACT ON HOW WE WILL WORK AND LIVE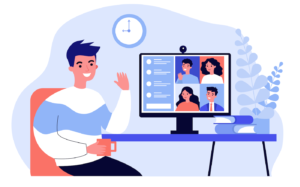 Tech execs, venture capitalists and analysts predict the pandemic's lasting impact on how we will live, work and think. We're about seven weeks into the massive time-out forced by COVID-19.  Many of us have spent time trying to get used to the radical lifestyle change the virus has brought.  But we're also beginning to think about the end of the crisis, and what the world will look like afterward.… READ MORE of article in Fast Company.
WEBINAR FEVER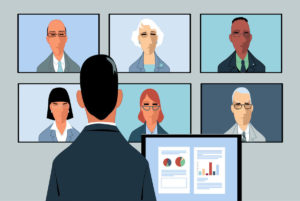 Zoom Webinars have replaced live seminars in these sequester times, and we are learning online from many terrific ones.
 
Last week, Multi-Media Works presented a Webinar entitled "How Important is Video for Marketing?" hosted by the Pompano Beach Chamber of Commerce's Next Level Business Seminar series.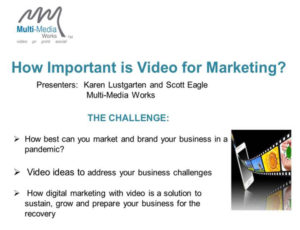 In the first half of a dynamic PowerPoint presentation, Karen showed a variety of effective video ideas for businesses to market their brand in today's environment. In the second half, digital marketing guru Scott Eagle addressed the importance and ways of using each video as the most effective online marketing tool. 
NEW SERVICE
We can optimize your videos across all social media platforms so your target audience easily finds you.
HUMOR IN HARD TIMES
Even in the worst of times, humor circulates. We share some of it with you, a little levity during these trying times.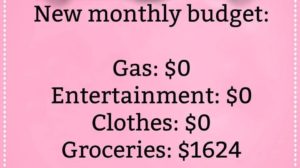 Whoever owes you money,
go to their house.
They should be home.
Stay safe and healthy
from the Multi-Media Works Team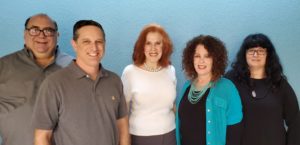 Sandy, Matt, Karen, Diane, Wendy
"Believe you can and you're halfway there."
–Theodore Roosevelt
Copyright © 2019 Multi Media Works. All rights reserved.
Broward County: 2200 E. Atlantic Blvd., Pompano Beach, FL 33062
Palm Beach County: 1850 Homewood Blvd. 408, Delray Beach, FL 33445
Want to change how you receive these emails?
You can update your preferences or unsubscribe from this list
Trustee Member of: