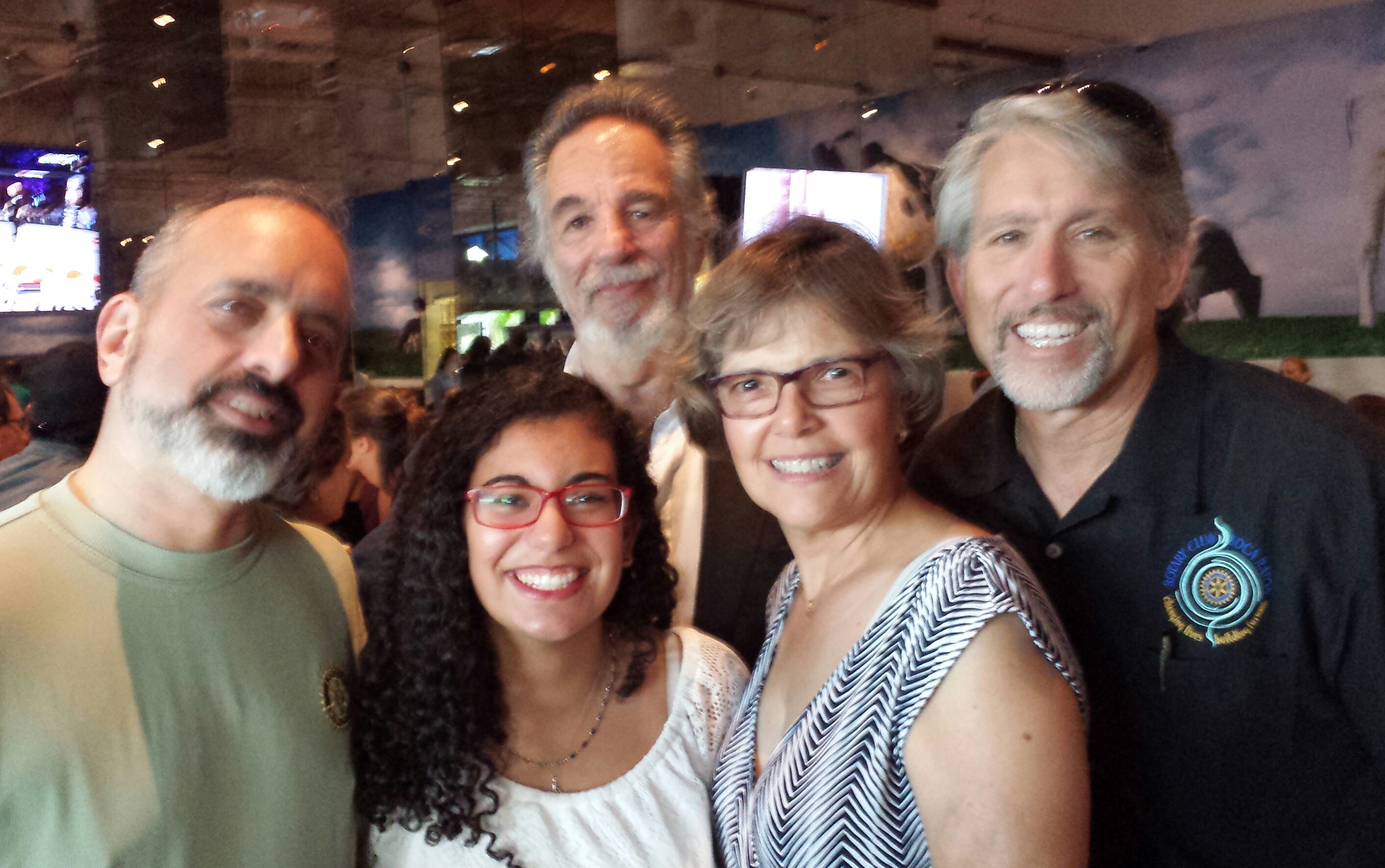 05 Aug

BOCA CHAMBER FESTIVAL DAYS 2015

BOCA CHAMBER FESTIVAL DAYS 2015

CHARITY PROFILE: Rotary Club of Boca Raton
a Multi-Media Works blog series (www.multi-mediaworks.com)
August is festival month for the Boca Raton Chamber of Commerce. The Chamber facilitates a series of small and grand fundraising parties bringing together its non-profit and for-profit members, thereby raising awareness and support for the non-profit sector. This concept works! During the dog days of summer, Boca Chamber Festival Days events are a big hit!

Last night's 2015 Festival Days' kick-off party benefitted the Rotary Club of Boca Raton (RCBR) West. Co-hosts were the Boca Raton Tribune newspaper and Zinburger Wine & Burger Bar. The restaurant in Town Center Mall was packed with Chamber members and supporters paying $25 each schmoozing and enjoying delicious menu samples.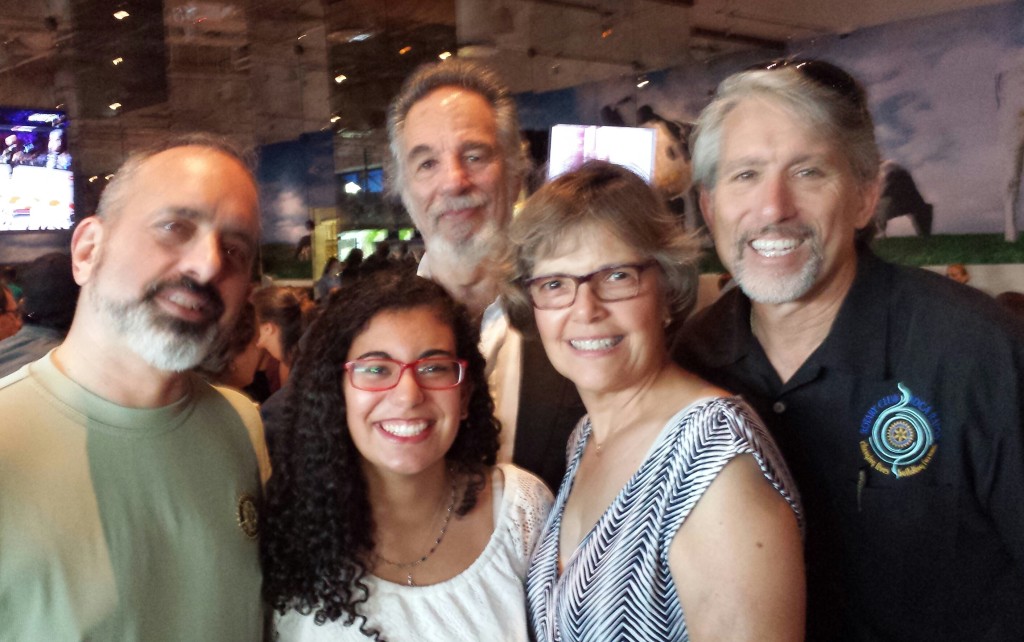 Boca Raton Rotarians: Spencer Siegel, President; Gabriela Herzer, student scholarship recipient; Yaacov Heller, Board member/artist, Neil Saffer, Past President/Opal Awards; Pia Giannone Scheer, Scholarship & Mentorship Chair

Since 1957, the RCBR (and later the club out West) has lived up to its mission: Changing Lives and Building Futures. The two clubs do it by providing promising, needy students with one-year scholarships to a local college, either Florida Atlantic University or Boca Raton Community College.
RCBR President Spencer Siegel explained, "These kids would be straight A students but for the challenges they face putting them at risk. Many are caregivers at home for parents or siblings. A scholarship to attend college for a year really does change their lives and helps build a better future."
Criteria to receive a scholarship are: academic record, financial need, community service and preferably be a young (college age) Rotarian. Some may receive a second scholarship if their grades are excellent and the need is great. This year Siegel said he expects his Rotary Club to raise funds for 40 one-year college scholarships. Recipients are also assigned a Rotarian scholar mentor so they can feel comfortable knowing there is a supportive Rotary Club family to provide academic help and advice.
There are many success stories and dedicated members enhancing the quality of life in Boca Raton. Attendee and resident Doug Mummaw, a scholarship recipient, went on to become a prominent local architect and president of the RCBR.
Event co-host Douglas Heizer, CEO/Publisher of the Boca Raton Tribune: Your Closest Neighbor, summed up this fundraising party from a business perspective, "Of course we support the community. You cannot just print the news about a community, you must support it, too."
For more info: www.rotaryclubbocaraton.com
–Karen www.multi-mediaworks.com